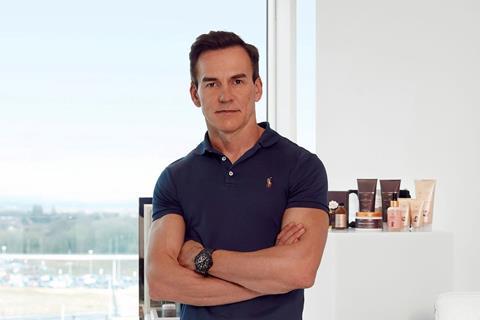 The boss of THG came under renewed pressure yesterday as the ecommerce group warned investors that profit margins would fall short of market forecasts and revenue growth would slow (The Times £). The Hut Group's 2021 profit margins are set to fall short of analyst forecasts, but the firm believes they are well-placed to recover this year (The Daily Mail).
Alistair Osborne in The Times writes: "With the group now valued at £2 billion, even SoftBank can't be daft enough to exercise its $1.6 billion option to buy a fifth of Ingenuity. And how will the shares go up if Moulding keeps missing market forecasts? He does make his Hut quite easy to short." (The Times £)
"It's not that The Hut Group is a bad business per se," writes The Telegraph's Ben Marlow. "It's simply that it's not a particularly special one, which explains why it has failed to live up to the absurd hype that surrounded its stock market listing in the summer of 2020." (The Telegraph)
The Guardian's Nils Pratley writes: "For all the excitable claims by Matt Moulding, founder, chairman and chief executive of THG, that the e-commerce retailer was a victim last year of a vicious "short attack" from hedge funds, there was a boring explanation for the big tumble in the share price… Put simply, investors struggled to see what was revolutionary about a marketing, logistics and distribution set-up." (The Guardian)
Efforts by Unilever to halt a decline in its share price failed to have the desired effect yesterday, with the stock sliding for a second day. (The Times £)
Unilever risks sacrificing its top-tier credit rating if it proceeds with a fresh bid for GlaxoSmithKline's consumer health division for more than £50bn, rating agency Fitch warned on Tuesday. (The Financial Times £)

Unilever plans to sell some brands to help cover a purchase price that would otherwise leave it impossibly leveraged… All the signs point to the food and refreshments division. Throwing in a control premium of 20% to 25% tops it up to £50bn. A £50bn sticker price would put the division out of reach of all but the biggest consumer product companies. A piecemeal sale would attract trade and private equity buyers. (The Financial Times £)
The appeal for GSK of a supposedly clean sale over a messy demerger seems overplayed. Unilever's cash-and-stock offer would leave GSK with a stake in the enlarged group, something of debatable appeal. A sale would have tax implications that, say analysts at Credit Suisse, are entirely unclear. And antitrust checks could mean a sale takes a year, whereas the spin is good to go this summer. (The Financial Times £)
Britain's biggest independent petrol forecourts operator is kicking off plans for a sale that could value it at about £5bn. Motor Fuel Group, which is owned by the private equity firm Clayton Dubilier & Rice, this week invited investment banks to pitch for a mandate to sell the company, which trades from roughly 900 sites across the UK. (Sky News)
Inflation has risen to its highest level in nearly three decades because of a spike in the cost of a range of goods and services, from food and energy bills to furniture and clothes (The Times £). Inflation climbed to 5.4% last month, its highest rate since March 1992, as Britain's cost of living squeeze intensified, official figures show (Sky News). The cost of living rose at its fastest pace in nearly 30 years in the year to December, official figures show (The BBC).
Average pay rises are failing to keep up with the rise in the cost of living, the latest official statistics show. While wages rose in the year to November, they did not rise as fast as prices over the same period. (The BBC)
Chocoholics went nuts for nuts this Christmas and avoided novelty chocolates, according to the boss of Hotel Chocolat (The Guardian). Chocolate fans went all out for nuts ahead of Christmas and avoided novelty chocolates, according to the boss of Hotel Chocolat, as the retailer toasted 37% annual sales growth in the 13 weeks to 26 December (The Daily Mail).
Aldi has narrowly beaten its discount rival Lidl to be named the cheapest supermarket of the year, according to an annual survey by Which? (Sky News)
Aldi has become the latest retailer to open a checkout-free store, where customers can pick up products and leave without first queueing at a till (The Times £).
A British start-up is preparing to make driverless food deliveries for Ocado and Asda this year after raising $200m (£147m) from investors including Sir Richard Branson. (The Telegraph)
An advert that shows two girls hanging upside down while eating Dairylea cheese triangles has been banned after people complained it could encourage dangerous behaviour (Sky News, The BBC).
The boss of the world's largest money manager has insisted it is not 'woke' to go green and to care about more than just profit. In his annual letter to the chief executives of companies he invests in, Blackrock founder Larry Fink defended a focus on the environment, sustainability and other issues. (The Daily Mail)