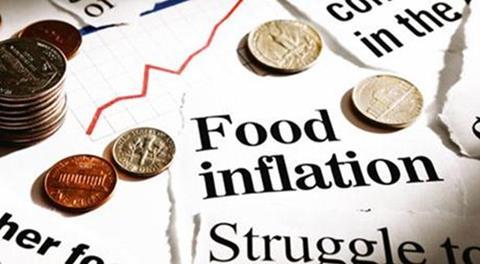 Inflation slowed to 2.6% in the year to June, falling back from 2.9% in May in a surprise break from the steep upward spike in prices over the last year, The Telegraph writes. Lower oil prices offset a rise in food prices last month, The Financial Times adds. The consumer price index was 2.6% higher than it was in June of last year, when the EU referendum was held, according to the Office for National Statistics. The Guardian says the surprise drop in UK inflation is good news for consumers as the fall means the squeeze on real incomes will be less severe – and removes the threat of an interest rate rise.
A substantial increase in the price of cream has forced butter and cheese giant Dairy Crest to cut back on its promotional deals in an attempt to relieve mounting pressure on margins, The Telegraph says reporting on the group's first quarter update. The Times goes with the eye-catching headline: "Dairy Crest cuts back on Sex Pistol's butter". Dairy Crest said that the soaring cost of butter had prompted it to cut back on promoting Country Life, the brand advertised by John Lydon, aka the former Pistol Johnny Rotten. It said that it was willing to take a hit on butter sales after the cost of cream had "increased substantially".
Amazon has released its first "meal kits", just days after revealing its intentions in the area by filing a trademark for the phrase: "We do the prep. You be the chef." (The Guardian). Priced between $15.99 and $19.99, the 17 meal options are available to customers in select cities where the company operates its Amazon Fresh grocery delivery service.
The Financial Times continues its coverage of the boardroom tussle at P&G, writing its chief executive is wrestling with changing an 'insular' culture.
North Sea cod has been deemed a sustainable fish and given a blue tick certification mark by the Marine Stewardship Council only a decade after facing collapse (The Financial Times).
A tax increase in India has sent tobacco stocks tumbling, with over $7bn was wiped off the value of the country's biggest tobacco companies on Tuesday morning after the government hiked rates under the new goods and services tax (The Financial Times).