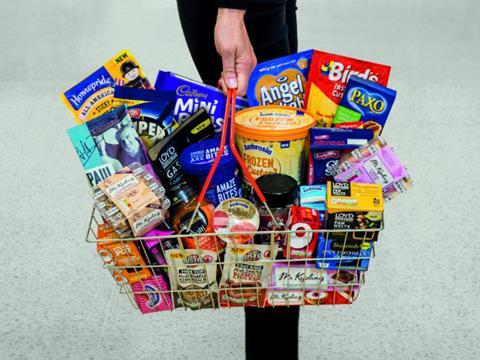 The chairman of Bird's custard and Bisto gravy maker Premier Foods has promised to "sort out" the company's problems as its spat with a hedge fund escalated further this weekend. Oasis Management, which owns a 9.3pc stake, has demanded the head of boss Gavin Darby, but chairman Keith Hamill said he needed more time (The Telegraph).
The activist shareholder had accused Hamill of a "Gerald Ratner" moment for being critical of his company's own brands, after he suggested they might not fetch a good price in the current "challenging" climate (The Times).
Pension trustees at Premier have now sounded the alarm over Oasis Management's attempts to force out Gavin Darby. The chairmen of Premier's three main pension schemes have written a joint letter to the company and the Pensions Regulator expressing "significant concern" over the campaign to replace the CEO (The Sunday Times, Daily Mail).
Short-selling of Marks & Spencer shares has soared to a record high with hedge funds having placed a collective £800 million bet on a slump in the price (Mail on Sunday). Short positions – contracts that allow speculators to gamble that the value of a business will fall – reached almost 17 per cent of Marks & Spencer's stock last week.
Asda is rationing the amount of fizzy drinks its customers can buy as the country's CO2 "crisis" worsens. The supermarket has put a cap on shoppers buying more than six bottles or multipacks of soft drinks online (The Independent).
"Keep calm and carry on going to the pub," said Brigid Simmonds, chief executive of the British Beer and Pub Association, regarding the ongoing CO2 shortage. Brewers were "working their socks off" to ensure plenty of beer, she added. On CO2, Tim Lang, professor of food policy at City university, said: "It's like water — it's everywhere but no one knows how important it is until it suddenly stops being there." (Financial Times)
Activist investor Daniel Loeb has raised the pressure on Nestlé, criticising its "muddled strategic approach" and "insular, complacent and bureaucratic" nature a year after taking the largest activist stake in the KitKat and Nespresso coffee maker. Mr Loeb's Third Point hedge fund, which invested $3.5bn in a 1.25 per cent stake in the Swiss group, said it was not moving fast enough to shed its underperforming and non-strategic businesses. (Financial Times).
The high temperatures have increased the demand for lettuce – a record 18m heads sold last week, 40% more than in the same period last year – but the salad crop is wilting under the high pressure (The Guardian). Dieter Lloyd, the spokesperson for British Leafy Salad Growers, said: "When the mercury hits 30C, lettuces can't grow."
The number of companies going bust is expected to jump this year as the high street crisis deepens, and other parts of the economy begin to struggle. (The Telegraph). Turnaround specialist Alvarez and Marsal has warned that a prolonged bout of dismal trading has left the retail industry facing a "make or break" ­moment.
A lobby group of small Indian traders and shopkeepers has asked tens of thousands of its members to hold protests across the country on Monday against Walmart Inc's proposed $16 billion acquisition of e-commerce firm Flipkart (Reuters).
Beef producers in Wyoming are using blockchain to prove the quality of their cattle as the state passes laws to attract cryptocurrency start-ups (Financial Times).
Allan Leighton, the serial corporate troubleshooter, is set to make a shock intervention in the increasingly acrimonious battle for control of FTSE 250 conglomerate Stobart Group (The Sunday Times).
Tens of thousands of jobs have been lost on Britain's high streets during the first half of this year. According to the Press Association, some 50,000 people have been made redundant or have had their jobs threatened, most of them in the big name chains (Sky News).
One of the world's most powerful marketers has said he would be willing to work again with Sir Martin Sorrell — despite his acrimonious departure from WPP in April. Keith Weed, marketing chief at Unilever, said the maker of Dove soap and Ben & Jerry's ice cream could hire Sorrell's new firm, S4 Capital, in future (The Sunday Times).
Casual Dining Group, the owner of Café Rouge, has orchestrated a debt-for-equity swap with its lenders in an attempt to slash its weighty interest bill (The Sunday Times).