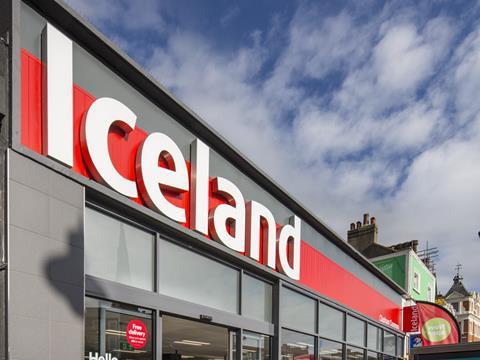 Losses at Iceland widened by a third last year even though shoppers switched to frozen foods during the pandemic (The Times £). Iceland Foods has seen losses widen to £71m despite the supermarket chain attracting more shoppers to its stores than ever before (The Telegraph).
Marks & Spencer will serve notice this week of imminent plans for hundreds of job cuts as it becomes the latest prominent retailer to restructure its workforce in the wake of the coronavirus pandemic (Sky News). Marks & Spencer is reportedly planning to cut hundreds of jobs this week in the latest blow to high street retailers hit hard by the coronavirus pandemic (The Guardian).
All Asda office staff are expected to return to the supermarket's Leeds headquarters next month in one of the first switches away from working from home by a major company. (The Guardian)
Catering giant Compass has said it will reject the offer of millions of pounds in payouts from the government's job retention bonus scheme. (The BBC)
Liquidators to Patisserie Valerie are preparing to take legal action against Grant Thornton, which audited the cake-shop chain for 12 years until it collapsed because of suspected fraud. (The Times £)
Restaurant chains Ask and Zizzi have been sold in a £70m prepack administration deal that means another 1,200 job losses in the UK's already struggling casual dining sector. (The Financial Times £, The Telegraph, The Guardian). Azzurri Group, which owns both franchises, announced around 75 sites will have to close as the impact of the pandemic takes its toll on business (The Daily Mail). As part of the deal, 225 restaurants and shops have been saved along with 5,000 jobs - but 75 will not reopen (Sky News).
Azzurri Group, which also owns the Coco di Mama and Pod restaurant fascias, has been acquired by Towerbrook Capital Partners, an American private equity firm that recently acquired the Car Trawler vehicle hire business (The Times £).
Restaurants struggling to make money are increasingly finding themselves at loggerheads with customers as tensions over reopening lead to rows and disagreements. (The Guardian)
Ken McMeikan, the ex-Greggs boss now running Moto Hospitality, Britain's biggest chain of motorway service stations, is positioning himself as the champion of hard-up drivers, demanding cheaper fuel prices to help get the economy moving again. (The Daily Mail)
The Daily Mail writes that many investors are wondering why Tesco's shares are 12% lower than a year ago, despite the company's commercial and charitable lockdown feats. (The Daily Mail)
The shift to working from home means owners are spending more time than ever with their furry friends. Pet adoptions have rocketed. Companies that cater to pets, such as JM Smucker, are reporting a sales bonanza. But the short-term bump is masking wider industry challenges after a series of big bets. (The Financial Times £)
Oatly gets a sprinkling of stardust as it rides the wave of alt-milk. Jay-Z and other celebs pile in as Swedish brand reaches $2bn valuation on plant-based product. (The Guardian)
The Times has an interview with Love Cocoa boss James Cadbury, who says the catalyst for his own business was seeing the success of the monthly subscription Graze snack boxes. Applying the idea to chocolate proved to be a successful starting point for the venture, which rapidly expanded online and into physical shops. (The Times £)
As retailers and restaurateurs struggle, the Crown Estate, which owns swathes of London's West End, has written to some tenants offering to link rents to turnover — meaning it will accept lower payments while they trade below usual levels. (The Times £)