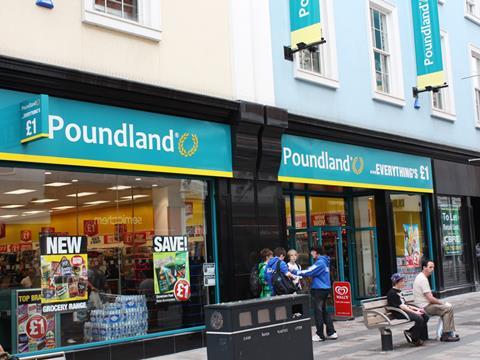 Media Bites
Private equity firms have begun circling Poundland amid expectations that its scandal-ridden South African owner could be forced to sell the high street chain. The Telegraph writes that Advent, Apax, Bain, Clayton Dubillier & Rice, CVC and KKR are all circling if an auction is launched (The Telegraph). Predators are sizing up Poundland as speculation mounts that its collapsing South African owner could be forced to sell it (The Daily Mail).
America's big banks face further losses from the Steinhoff accounting scandal, even after unveiling $1.1 billion in writedowns on its loan. (The Times £).
Amazon will open its first checkout-free grocery store to the public on Monday, moving forward with an experiment that could dramatically alter bricks-and-mortar retail (The Guardian). In a move that could revolutionise the way we buy groceries, Amazon opens its first supermarket without checkouts - human or self-service - to shoppers on Monday (The BBC).
More than a year after it introduced the concept, Amazon is opening its artificial intelligence-powered Amazon Go store in downtown Seattle on Monday (The Telegraph). The store, which has been in testing since December 2016 and opens to the public on Monday, represents Amazon's most provocative effort yet to reshape the future of brick-and-mortar retail (The Financial Times £).
Weak spending figures and a surprise profits warning from Carpetright heightened market fears over the state of Britain's shopkeepers and put retailers' shares under renewed pressure (The Times £). As official figures suggest it was rough for retailers over Christmas, Sky News asks if that was actually the case (Sky News).
Johnnie Walker and Smirnoff maker Diageo has endured a rocky ride during boss Ivan Menezes' four-year tenure… [but] there are reasons to believe that Menezes' self-help plan is beginning to bear fruit. (The Times £)
Rumours of a takeover sent Fevertree shares flying as traders speculated a consumer goods giant could make a bid for the business. A 'Buy' rating from analysts at Jefferies started the chatter as the broker said the business was scalable and there was little threat to it from rival Schweppes. (The Daily Mail)
The Telegraph's Questor column advisers readers to sell Unilever. It writes: "Much furious activity cannot mask the fact that life has become much harder for these grocery giants that feed and clean the masses. The goods might be fast-moving, but shareholders should not rush to invest their money in Unilever". (The Telegraph)
The new chief executive of Carrefour is set to unveil a multimillion-euro cost-cutting programme and a ramped-up digital strategy as part of a long-awaited transformation plan to boost growth at the world's second-largest retailer. (The Financial Times £)
British cider makers under threat from sweeter imports, writes The FT. An increase in orchard acreage, combined with improvements in farm productivity, has coincided with a slowdown in UK cider sales, as drinkers switch to sweeter, imported alternatives using other fruit. (The Financial Times £)
Mid-market restaurants limped along in the run-up to Christmas but are now stumbling. Byron burgers and Jamie's Italian have announced outlets will close. Industry insiders expect more pain as restaurants hurtle towards quarter day in March, when rents fall due. (The Times £)