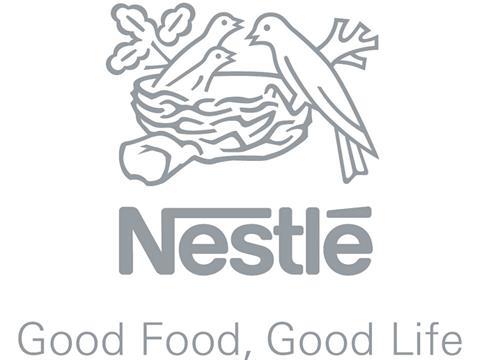 On another fairly quiet morning for grocery in the papers, The Financial Times carries a long piece looking at how Nestlé is responding to changing consumer tastes. The food giant is investing heavily on reinvigorating its frozen offering with a new $50m research and development centre for frozen and chilled foods, which opens this week in Ohio in the US. "The frozen food [industry] is not going so well, so we need to invest for success," Johannes Baensch, Nestlé's head of R&D, said.
News of a big recruitment push at the Co-op, which emerged yesterday, appears in The Times and Guardian. The mutual is set to take on up to 1,000 staff for its supermarkets as it seeks to fight back against the big UK grocers. This is in addition to at least 2,000 new employees needed to staff the 200 new convenience stores planned by the Co-op over the next two years. Retail chief executive Steve Murrells said the hiring spree was to cater for the modern busy lifestyle with more consumers adopting a "grazing mentality".
Sugary drinks may be responsible for a surge in type 2 diabetes in the UK and US, regardless of whether the consumer is obese or not, new research has found. The Guardian reports the findings from Cambridge University which support recent government recommendations to cut down sugar consumption, especially in drinks. However, as reported in The Grocer, the paper linking artificial sweeteners with diabetes has been labelled 'atrocious' by the drinks industry.
After tumbling for some time, sugar prices hit a six-year low on Monday on news that Brazil's cane growers were in for a bumper harvest. The Telegraph said while a slump in gold prices made the headlines, the "dramatic fall" in sugar was widely overlooked, despite closing down 4.4%, compared with a 2.3% slump in the price of bullion.
The three siblings behind the Tesco-backed coffee chain Harris + Hoole are leaving to concentrate on their Taylor St Baristas shops instead. However, Andrew, Nick and Laura Tolley, who set up the business three years ago in partnership with the retailer, will keep a 51% share in H+H (The Guardian).
The Daily Mail has some fun with its headline for a story covering the annual results of PZ Cussons. "Imperial Leather soap maker all in a lather over turmoil in African markets". A tumbling oil price, a weak currency and political problems in Nigeria, its biggest market, hit profits at the group. Pre-tax profits fell tumbled 32% to £84m and sales dropped almost 5% to £819m in the year to the end of May. However, The Financial Times added the group managed to increase profits in crisis-hit Greece, where it owns olive oil brand Minerva.