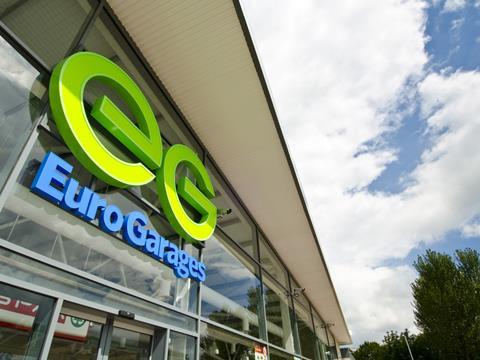 The new owners of Asda are looking for a chairman and independent directors for their petrol station empire to soothe corporate governance concerns as they gear up for a £10 billion stock market listing next year. (The Times £)
Waitrose and the Co-op have cut prices on hundreds of products this week in the latest sign that a Christmas price war is taking hold (The Telegraph). Waitrose and the Co-op are cutting prices on hundreds of essential goods this week as supermarkets prepare to battle it out for customers ahead of a budget Christmas season (The Guardian). Waitrose and Co-op have both announced they are cutting food prices in the run-up to Christmas in recognition of tough economic times (The BBC).
Nestlé, the world's largest food group, expects full-year growth to come in at the top of its target range thanks to strong household demand for pet food, convenience foods and big-name brands in the pandemic (The Financial Times £). Nestle has boosted its sales forecast for the year amid soaring demand for its Purina pet food ranges as pet ownership increases during the pandemic (The Telegraph).
Poultry farmers are urging the government to lift travel restrictions to allow hundreds of specialist EU turkey pluckers to fill jobs in the UK, with a warning that there could be a shortage of birds or higher prices if the restrictions are not waived (The Guardian). Christmas dinner could be ruined this year as supplies of traditional turkeys could run out, an industry body says. The problem is a shortage of skilled workers to process the meat, according to the British Poultry Council (The BBC).
The end of the government's Eat Out to Help Out scheme caused inflation to rise last month, according to the Office for National Statistics (The Times £). Prices of transport, cultural activities and eating out pushed UK inflation higher in September, but the rate remained relatively low as the economy braced for a new wave of coronavirus restrictions (The Financial Times £)
The drinks group behind Magners cider and Tennent's lager said yesterday that it had returned to profit after the reopening of the pubs and bars sector, but it warned that Christmas could be less than festive. (The Times £)
Kenyan farmers tout camel milk as Africa's new 'superfood', write the FT. Herders say the highly nutritious food can help with an array of medical conditions such as diabetes and autism. (The Financial Times £)
Oranges grown in the desert are driving a boom in citrus exports from Egypt, establishing the country as one of the world's top suppliers of the fruit. (The Financial Times £)