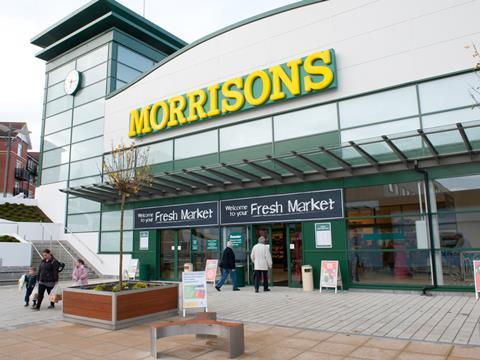 The big grocery sector news over the weekend was the emergence of former Tesco executive David Potts as the clear frontrunner to take up the daunting challenge of leading Morrisons' turnaround.
Morrisons is "close" to appointing David Potts, according to the FT, with an announcement expected within the next couple of weeks and the new chief executive likely to take up the post following Morrison's annual results in March (The Financial Times £). Morrisons are still talking to two other candidates, but Potts – the former head of Tesco's Asian business – is favourite after being spotted meeting a Morrisons non-exec director in London last week (The Times £).
Meanwhile, Morrisons new chairman Andrew Higginson has been hired as a special adviser to Warburg Pincus, the private equity part-owner of Poundland (The Telegraph).
Following several high profile stories on the treatment of suppliers in the grocery sector, The Times' Ian King calls on the Financial Reporting Council to scrutinise the issue. "Each year the FRC looks at 300 sets of annual reports and accounts to check that they are meeting standards. In addition, it reviews 125 audits - it would be a huge surprise were the big supermarkets and their suppliers not to be on the list in both cases." (The Times £)
Sainsbury's to start opening branches of its own bank in stores. Banking trials are likely to emerge towards the end of the year. The banking plan is likely to be the first step in a fresh push for the group's financial services arm – including the introduction of mortgages (The Daily Mail)
Tesco lost more than £40m last year through its now sold off media streaming service Blinkbox. New accounts show that pre-tax losses at Blinkbox Music nearly trebled last year from £4.6m to £12.5m while losses at Blinkbox Entertainment grew to £29.5m (The Telegraph)
Sales of Fairtrade goods have fallen for the first time since the ethical trading scheme was founded 20 years ago. The slide of almost 4%, after years of double-digit growth, reflects wider troubles in the grocery market as shoppers turn to cheaper chains such as Aldi and Lidl in a bid to save money (The Guardian)
Brewing is booming in the UK, spurred by growing sales of craft beer and ales, with applications to start breweries tripling in the past five years. Last year, 304 applications were submitted, up 42 per cent on 2013 and 189 per cent higher than in 2010 (The Financial Times £).
UK companies' earnings growth is being based on factors such as lower tax charges rather than on lasting improvements in operational performance. Consumer goods firms such as Imperial Tobacco and Associated British Foods are boosting profits but seeing their revenues shrink (The Financial Times £).