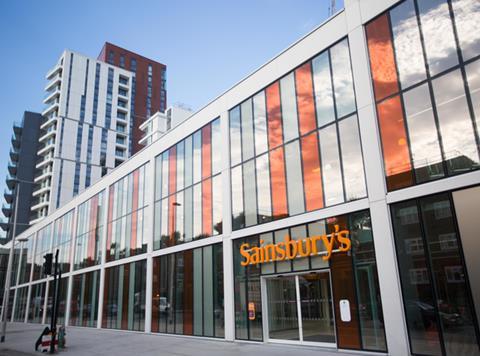 All the papers follow up on news that Sainsbury's chairman David Tyler used the supermarket's staff to do up his £1.5m country home. The Mail reports that Sainsbury's contractors installed underfloor heating at Tyler's luxury barn conversion near Lewes in East Sussex. Tyler, who earns £496,000 a year, was issued with a warning by the Sainsbury's board after an investigation.
Tyler received an official warning letter after an investigation in 2013 concluded that he had "materially breached" company policies on ethical conduct and conflicts of interest (The Times). The City grandee, who has led the supermarket since 2009, paid £5,000 to charity after being sanctioned by supermarket for breaching code of conduct, The Guardian adds.
Tesco has mounted a 'robust defence' against more than 100 shareholders, which claim that they have suffered millions of pounds of losses after the grocer's accounting scandal, The Times reports this morning. The supermarket has filed a 42-page defence in the High Court alleging that the 111 institutional investors have made "vague and amorphous" claims that cannot be substantiated, the paper says.
McDonald's US sales have fallen amid concerns over home market strategy, with its all-day breakfast menu failing to win over the younger crowd (The Financial Times). Fourth-quarter sales at established restaurants in the United States fell by 1.3% compared with the same period in 2015, the burger chain said, because of a "challenging comparison" against the launch in October that year of the "very successful" all-day breakfast menu (The Times).
Bankers are set for a £31m payday from the £400m takeover of Punch Taverns by Heineken, The Mail writes.