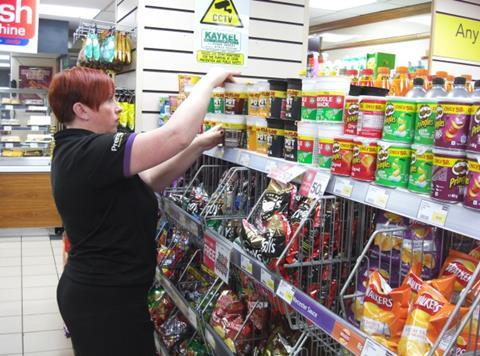 Retail jobs are being cut at the fastest pace in a decade as the government starts to withdraw its job retention scheme (The Times £). Retail job cuts surged to their worst level for more than a decade in August as M&S joined a slew of crisis-hit high street companies laying off thousands of workers (The Telegraph). The proportion of UK retailers reporting job cuts has risen to an all-time high as shoppers continued to buy online and demand weakened, according to a survey that suggests further government support for the economy might be needed in the autumn (The Financial Times £).
Britain's beleaguered retailers cut jobs at the fastest rate for more than a decade over the last 12 months, as the pandemic accelerated the longstanding decline of the high street (The Guardian). UK retailers have been cutting jobs at the fastest pace since the financial crisis, according to figures from the CBI that point to an extended period of gloom for the sector (Sky News).
Sunak has zero appetite to extend 'Eat Out to Help Out' beyond August, meaning restaurant bosses face disappointment after urging the Chancellor to extend "Eat Out to Help Out" into September (The Telegraph).
More than 64 million meals have been claimed since the government launched the Eat Out to Help Out discount scheme at the start of August (Sky News). Diners used the Eat Out to Help Out scheme more than 64 million times in its first three weeks, according to the latest Treasury figures (The BBC).
The Co-operative Bank is to shed 350 jobs and close a quarter of its branches as it wrestles with the fallout from the pandemic (The Times £). Co-op Bank is axing 18 branches and slashing 350 jobs, in another blow to Britain's beleaguered high streets (The Daily Mail). The Co-operative Bank is planning to cut around 350 jobs and close 18 branches as it slashes costs amid "prolonged economic uncertainty" (Sky News). As well as jobs lost due to the branch closures, the cuts also include middle management and head office roles (The BBC).
A glut of nuts due to pubs being closed and far lower air travel has sent prices tumbling to multiyear lows as lower demand for on-the-go snacks amid home working and shuttered pubs have hit prices (The Telegraph).
McDonald's said it was investigating whether Steve Easterbrook covered up impropriety by other employees as part of a probe into the fast-food chain's former chief executive. (The Financial Times £)
In previous recessions, spending on big-ticket items, such as sofas, furniture and large electrical goods, has fallen off a cliff as people squeeze their budgets. However, the pandemic, which has forced people to stay indoors, has provoked a very different response. (The Times £)