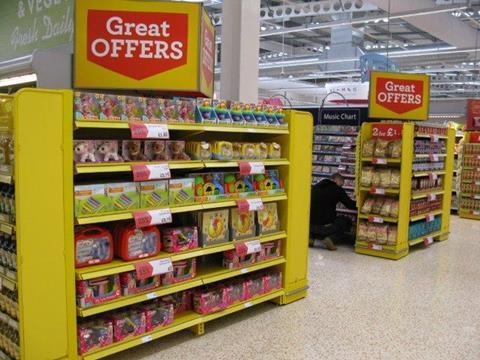 The Guardian and The Times both feature details of Morrisons annual report this morning showing sacked former boss Dalton Philips doubled his pay last year to £2.1m and is set to receive a further £1.1m payoff over the course of the next 12 months.
Independent brewer BrewDog has held its hands up to potential investors and admitted to mistakes in some of the documentation for its £25m crowdfunding project. The Scottish business snubbed traditional financing by launching the Equity for Punks pitch on its own website. Now the brewer has, at the request of its lawyers, made a "few legal updates" to materials it sent out last week. "Our press releases described the Equity for Punks share offer as a 'UKLA accredited investment scheme' or a 'UKLA approved investment'. This is not correct," investors are told in the email signed by "James and the team". (The Guardian).
The Daily Mail picks up the tussle between Diageo's CEO Ivan Menezes and India's "king of bling" Vijay Mallya, who is chairman of United Spirits, which is majority owned by the drinks giant. Mallya is refusing to resign after his board conducted an investigation into financial improprieties. The entrepreneur behind Kingfisher beer and the airline of the same name said the investigation relied on a report based on "half-truths and twisted facts".
The Telegraph has some fun with the fact China now has bigger vineyards than France, with 799,000 hectares (1.97m acres) of land devoted to growing grapes for wine last year, compared with 792,000 for France. "Zut alors! It's enough to make the French spit out their Sauvignon Blanc in disgust," the paper said.
Burrito outlets are now the fastest-growing eating outlets on UK high streets as Britain goes loco for Mexican food. The Guardian reports that the number of Mexican restaurants across the country has risen by 71% in the past year, with chains such as Wahaca and Barburrito even outstripping the growth of on trend burger boys Byron and Five Guys and causing serious headaches for the likes of McDonald's and Burger King.