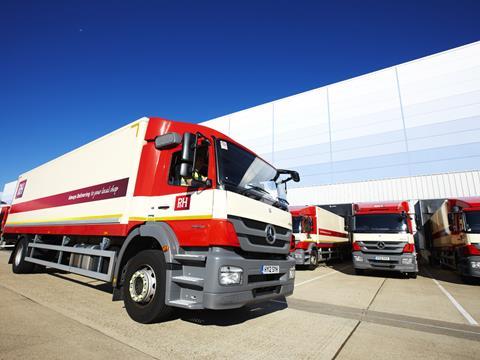 Two global cigarette giants are preparing a rescue plan for the tobacco wholesaler Palmer and Harvey as it teeters on the brink of collapse.
Imperial Brands, the owner of Lambert & Butler, and Japan Tobacco International, which makes Silk Cut, are understood to have hired restructuring advisers at Deloitte and EY to assemble a rescue package for the business, which supplies 90,000 shops. The tobacco giants are said to be planning to create a new company to run P&H, funded by them in the form of a loan. (The Times £)
The cigarette companies have appointed EY and Deloitte respectively to help advise on options to support Palmer and Harvey, which plays a big role in distributing their products to supermarkets and stores. (The Times £)
The share prices of UK's supermarkets are set to come under renewed pressure after Amazon enacted a swathe of large price cuts at the Whole Foods grocer it now owns (The Telegraph). Amazon's effort to revolutionize the US retail grocery business got under way Monday morning with deep price cuts to some produce at its newly acquired Whole Foods chain. Signs of Amazon's plans for Whole Foods, purchased for $13.7bn in June with the stated ambition of marrying technology and rapid distribution to the bricks-and-mortar business of food retail (The Guardian).
The retail sector has suffered a chill that has wiped billions from some of Britain's top firms. It comes amid fears consumers are threatening to cut their spending to cope with inflation rises, low wage increases and Brexit uncertainty. In the past three months a total of £6bn has been wiped off Marks & Spencer, Sainsbury's, Dixons Carphone, B&Q owner Kingfisher and JD Sport. (The Daily Mail)
Angus Thirlwell, the chief executive of Hotel Chocolat, is taking his upmarket brand to Hong Kong in what is the chocolatier's first foray outside Europe. The 54-year-old, who opened his first store in Watford in 2004, has inked a deal with a local partner in the former British colony to roll out a small chain of shops. (The Times £)
Four in five BHS stores lie vacant a year after the department store chain closed its doors as the failure of the retailer continues to haunt the high street. Of the 160 stores that were closed last August 96 remain unoccupied, or 60 per cent of the estate. (The Times £)
Just Eat, whose website allows customers to order food from local takeaways which is then delivered by staff from the individual restaurants, has delivered more than 1,000 meals via its fleet of 10 robots in London. (The Telegraph)
Consumer goods groups are cutting costs amid slowing growth and the advertising industry is first to feel the pinch, writes The Financial Times (£).
The Times (£) looks at how Procter & Gamble became a nursery for chief executives, with alumni who have gone on to become CEOs including Paul Polman of Unilever, Gavin Patterson of BT, Direct Line's Paul Geddes and Sky's Jeremy Darroch.
Profits have been hit in the all-important services sector on the back of a steep rise in costs, even as demand ­remains robust. (The Telegraph)