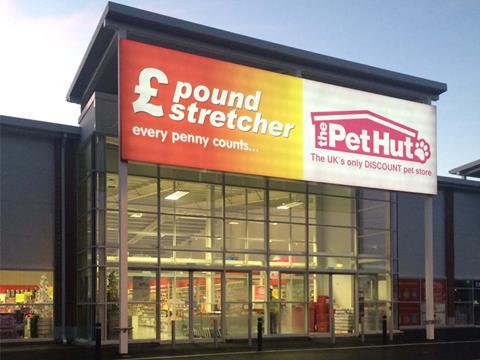 Procter & Gamble has filed a High Court action against Poundstretcher and two suppliers, accusing them of selling counterfeit Head & Shoulders shampoo and Ariel laundry powder, The Sunday Times reports. The US consumer goods firm accused the discounter of trading in bogus products and infringing its trademarks between 2013 and 2014. P&G is seeking damages and has demanded to be told the origins of the imitation goods.
The Mail on Sunday carries an update on the Sainsbury's takeover attempt on Argos that is light on detail. The paper writes that Sainsbury's may raise its bid in battle for Argos after attempted swoop by South African conglomerate Steinhoff. City sources said Sainsbury's could struggle to win over shareholders if it was forced to raise its offer beyond 185p.
Tennis ace Andy Murray has invested in Oppo ice cream through the sugar-free brands latest crowdfunding campaign on Seedrs (The Times). The Wimbledon champion is an advisory board member of the crowdfunding platform and has already invested in a handful of businesses.
The founder and chief executive of high street discount chain Poundworld, Chris Edwards, is preparing to step down from the business after 40 years at the helm, saying: "I think it's time for a rest", according to The Telegraph.
Britain's retailers have predicted that almost one million jobs will disappear by 2025 as technology and the rising minimum wage reshape the industry, according to the British Retail Consortium (The Financial Times). The figure is a third of today's total working in the industry. "What matters is who and where will be affected most by all this change," said Sir Charlie Mayfield, chairman of the BRC and John Lewis. "These are the valleys to cross and the path through them needs to be charted with care."
The Financial Times follows up this morning with a story linking the new minimum wage to the acceleration in retail's shrinking workforce. The paper writes that Tesco's plans to shrink its workforce is a foreshadowing of what retail leaders expect will be a decade of job losses triggered by policies intended to help the working poor.