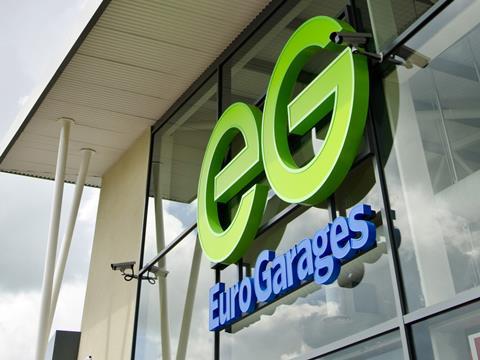 The billionaire brothers buying Asda were dealt a fresh blow yesterday when Moody's cut its credit rating on the debts of their petrol station group deeper into junk territory (The Times £). Moody's said the downgrade was based on "limited progress in terms of financial reporting and governance, with regards to internal controls and board composition, relative to its substantially increased scale and complexity following large-scale M&A activity in the last two years".
Moody's lowered EG Group's rating from B2 to B3, placing it deeper into the 'junk' category (The Mail).
The Issa brothers hit back at the debt downgrade (The Telegraph). A spokesman for EG Group said it "strongly disagrees with Moody's decision" and argued the downgrade did not reflect the investment the Issa brothers have already made to strengthen the business in the last 12 months.
Advertisers are cutting more than £700m from their marketing budgets in the run-up to Christmas, as the pandemic puts paid to the big budget extravaganzas that normally bombard the public over the festive season (The Guardian).
Britons are expected to spend £1bn more than last year in the run up to Christmas as shoppers make the most of lockdown savings, a new Centre for Retail Research report says (The Telegraph).
UK fruit and vegetable growers have warned time is running short to recruit overseas workers for next year's harvest as they await news of a government scheme to bring in seasonal labour after the end of free movement with the EU (The Financial Times £). Growers and trade groups said crops would go unharvested if a pilot seasonal workers' scheme was not expanded significantly.
Heineken is to slice 20 per cent off its wage bill in a round of global job cuts as the pandemic continues to batter the brewer's profits (The Times £).
Heineken's beer volumes fell 1.9%, calculated on an organic basis, in the third quarter — a stronger figure than analysts had expected (The Financial Times £). That followed a 16.4% decline in the first half, along with a €550m writedown to the value of Heineken's assets.
The FTSE 100 fell to its lowest level since early April last night as a sharp increase in coronavirus cases sent world stock markets tumbling (The Times £).
Coronavirus has had a "devastating" impact on the UK's pubs and will exacerbate the decline in the number of independent breweries – for the first time in nearly two decades – Camra has warned (The Guardian).