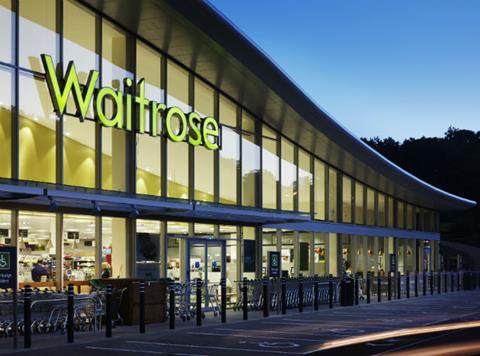 John Lewis plans to sell off a dozen Waitrose stores to raise up to £150m as the troubled department store seeks fresh funding for its turnaround (The Telegraph). John Lewis Partnership plans to sell a dozen Waitrose stores in a sale-and-leaseback deal estimated at about £150 million as the retailer battles to get back into the black (The Times £). John Lewis is looking into raising £150m from the sale and leaseback of a dozen Waitrose supermarkets to fund investment in updating the business (The Guardian).
Unsecured creditors in Wilko face recovering as little as 4p in the pound of the money they are owed, according to the first estimate published by the collapsed retailer's administrator. (Sky News)
Deliveroo plans to return £250m to investors by way of a tender offer, buying its shares at a premium and bringing the total the company has paid out to £300m for the year (The Times £). Deliveroo plans to return up to £250m to shareholders via a premium tender offer launching on Friday (The Daily Mail)
The world's biggest spirits maker is well positioned to deliver on its earnings outlook despite continuing cost pressures and macroeconomic uncertainty, its new boss has said (The Times £). The boss of Guinness maker Diageo struck an upbeat note in the face of 'ongoing cost pressure' as well as economic and geopolitical uncertainty (The Daily Mail).
The boss of Pepco Group has accused the leadership team of having "lost focus" as Poundland's parent company cut its profit guidance for the second time this month. (The Times £)
A ban on single-use plastic cutlery, plates and polystyrene trays comes into force in England on Sunday. The new rules do not apply to plastic plates, trays and bowls used to pre-package food in shops and takeaways. (The BBC)
Europe has almost run out of local olive oil supplies and is set for more shortages, after extreme weather damaged harvests for a second year. (The Guardian)
Fast food workers in California will receive a minimum wage of $20 (£16.36) from next year. (Sky News)
A wine collection dubbed the most valuable ever sold - worth an estimated $50m (£41m) - will soon be up for grabs at auction. (Sky News)