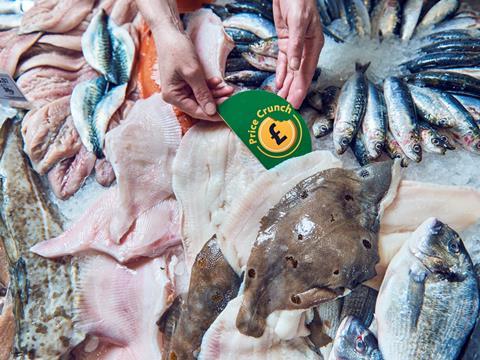 Morrisons third quarter update and a day in court for Tesco CEO Dave Lewis generate plenty of coverage in the papers today.
Morrisons sees another quarter of sales growth as it shrugs off price war to outpace Tesco, Sainsbury's and Asda, The Mail writes. The supermarket reported a 2.5% boost to like-for-like sales I the 13 weeks to 29 October. The Financial Times notes the results fell slightly short of analysts' expectations, illustrating the difficulties facing supermarkets as they try to turn rising food prices to their advantage. CEO David Potts pledged to keep prices low over Christmas, freezing the average price of more than 100 key products, including mince pies and turkeys, despite the biting cost of inflation, The Telegraph adds. Morrisons said its strategy of improving its shops, ranges and service levels was yielding results as it reported that more customers continued to shop at its outlets and its like-for-like transactions had risen 2.1% (The Times).
Tesco boss Dave Lewis reveals the grocer's internal strife before the 2014 profit warning at the fraud trial of former execs, The Telegraph reports. Lewis said in evidence to Southwark Crown Court that former boss Phil Clarke had believed that a profit forecast of £2.8bn was "still achievable" despite Tesco's management team warning of the financial pressure on the company's balance sheet from its level of debt and the lower cashflow the business was generating. The Financial Times adds that Lewis told of his "surprise" and "shock" when, three weeks into his job as Tesco chief executive, he was hauled out of a meeting by the supermarket's top lawyer and shown a document that is now at the centre of one of Britain's highest-profile prosecutions for fraud. Lewis told the court that although he was aware before taking the top job that the retailer had a tense relationship with its suppliers and a weak balance sheet, he had received no hint that its reported figures may have been misstated, The Times writes.
UK ingredients maker Tate & Lyle benefited from rising demand by food manufacturers for sweeteners, as it reported a 26% increase in first-half pre-tax profits and raised its outlook for full-year profits, The Financial Times reports.
The Tempus shares column in The Times asks if Fevertree is fizzling out. Shares in the company peaked at £24.85 in September after yet another profits upgrade, but have since fallen 23% to close at £19.11 last night. RBC Capital Markets hit Fevertree with a rare downgrade yesterday, lowering its rating from "outperform" to "sector perform" as Schweppes, one of its biggest rivals, attempts to reboot.
Coffee shop chain Starbucks is to sell its Tazo tea brand to Unilever for $384m to focus on its Teavana line, amid disappointing quarterly results that drove its shares lower in after-hours trading, The Financial Times says.
Suntory Beverage & Food and PepsiCo have agreed to set up a soft drink joint venture in Thailand that will help the Japanese consumer company expand in the Southeast Asian market, The Financial Times writes. Suntory will pay ¥33bn ($289m) for a 51% stake in International Refreshment, owned by the US-based multinational.
Blue Apron revealed its customer count declined in the third quarter, but investors sent shares rising after the meal delivery service kit's sales beat forecasts, The Financial Times says. Third quarter revenues rose 2.5% to $210.6m at the New York-based group.
Chinese e-commerce giant Alibaba has soundly beaten market expectations with an 83& increase in quarterly operating profit to Rmb16.58bn ($2.49bn) powered by online shopping (The Financial Times).