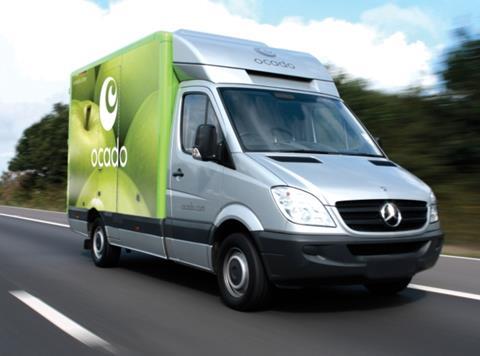 Ocado has sharply raised its forecast for full-year profits as the Covid-19 pandemic drives a surge in online food shopping (The Guardian).
Ocado said it expected earnings before interest, taxes, depreciation and amortisation to be about £60m in the year to November. That was up from previous guidance of £40m, which was issued less than two months ago (The Financial Times £).
The company also said its tie-up with Marks and Spencer had seen 'strong' sales since its launch in September (The Telegraph).
Ocado is set to expand into fashion retail after striking deals to buy two American robotics companies (The Times £). Ocado said it would spend $262m acquiring Kindred Systems, a San Francisco and Toronto-based group that supplies robots for general retailers including fashion brands Gap and American Eagle. Separately, it is also buying Haddington Dynamics, a designer of robotic arms from Las Vegas, for $25m.
Nils Pratley in The Guardian examines the fizz created by Ocado with its proposed acquisition of two US robotics firms for $200m.
Ocado shares closed 8% higher at £24.59, making it the top riser on the FTSE 100 on Monday. They are up almost 90% in the year so far (The Mail).
UK companies have warned of hundreds of millions of pounds in lost business over the coming weeks as they scramble to assess the cost of the new lockdown in England (The Financial Times £).
Primark, which does not sell online, said the closure of its shops in England and the other countries will cost it some £375m in sales (The Mail).
British companies face the prospect of a "bleak mid-winter" according to the boss of the CBI, after high-street retailers, pub chains and airlines warned of the impact a second lockdown in England will have on their businesses (The Guardian).
Economists yesterday downgraded their forecasts for the UK and executives steeled themselves for a "bumpy ride" after pubs, shops, hairdressers, cinemas and theme parks were ordered to pull down the shutters again (The Financial Times £).
Pubs and restaurants across England are slashing prices as they scramble to stem losses and offload millions of pounds' worth of food and drink ahead of a second nationwide lockdown on Thursday (The Financial Times £).
Wetherspoon's pubs will sell pints of ale for 99p to try to clear stock that will otherwise be poured down the drain during England's new lockdown (The Guardian).
Retailers, hairdressers and restaurants in England have said they are extending opening hours and seeing their strongest bookings in months, as Thursday's lockdown looms (The Guardian).
The number of furloughed workers in the UK is expected to more than double this month to as many as 5.5 million as the government places England into national lockdown and expands its emergency Covid-19 wage support schemes (The Guardian).
An analysis in The Financial Times (£) says Europe's shopkeepers are on the warpath over lockdowns. "Small traders angered by 'unfair' competition from supermarkets — and from online giant Amazon."