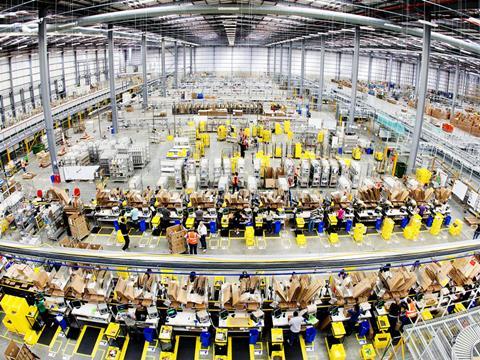 Amazon has come under fire from the Federal Trade Commission regulator in the US, which alleges that the online giant generated more than $1bn in extra profit from a secret algorithm that controlled pricing (Financial Times £).
Sainsbury's stocks rose following the publication of its forecast that its full-year profit will come in at the upper end of the range it had previously flagged (Financial Times £). Grocery sales grew 10.1% during the first half of the year to 16 September, pushing retail operating profit up to 2% to £485m, according to the results, which were published on Thursday.
Embattled vegan brand Beyond Meat is planning to axe 19% of its non-production employees in a move to drastically reduce costs and turn its ailing performance around. The struggling US-based group also revealed sales growth did not recover as expected in the third quarter amid an ongoing slump in demand for plant-based meat alternatives.
Sainsbury's CEO Simon Roberts has called on the government to halt an inflation-based increase to business rates from April for the new financial year (The Times £).
The UN has criticised Amazon, Walmart and DoorDash over allegations they pay such low wages that their employees are trapped in poverty. The UN special rapporteur called on the corporations and the US government to address the claims (The Guardian).
Heineken's UK beer sales slid in the UK over summer, as a combination of raised prices and poor weather dampened demand (The Guardian).
British sparkling wine brand Crystal could go head to head with the champagne brand Cristal. Cristal, which gained fame as a favourite of rappers in the US, has threatened Crystal with legal action, alleging the similarities in name infringes on the latter's brand (The Guardian).