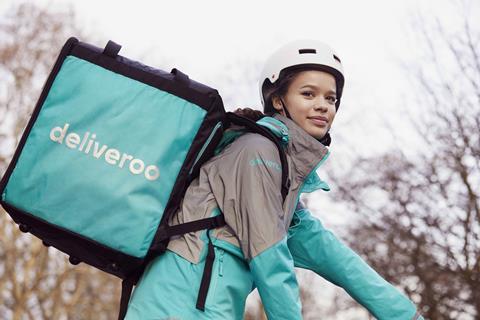 Deliveroo has seen revenues jump 72% in 2018 but losses widened 17% to £232m as the ride haling app invested into new markets and competitiveness in challenging areas. Revenues came in at £476m but operating expenses surged to £349.4m from £106m the previous year (The Financial Times £).
Doubling the amount of locations it operated in, including expanding into Taiwan and Kuwait, pushed Deliveroo in the red but the London-based app plans to roll out in further 50 UK town this year adding to the 200 UK cities where it already has a presence (The Guardian).
Tesco's chief executive Dave Lewis has announced he will step down from the supermarket board next summer, after having achieved all he set to accomplish declaring Tesco's turnaround complete six months ahead of schedule. Lewis will be replaced by Boots veteran Ken Murphy, who will be in charge of delivering Tesco's new growth strategy (The Financial Times £).
The announcement of Lewis' departure came amid solid interim results for Tesco, with the supermarket's pre-tax profits rising 4% year-on-year to £494m (The Guardian).
However, Artisan Partners, Tesco's fifth biggest shareholder, said it was "irresponsible" for Lewis to step down before delivering the full benefits of the Booker acquisition (The Times).
In an opinion piece the Guardian shows surprise at the fact that Lewis' replacement was not an internal candidate (The Guardian).
The US is set to impose $7.5bn of tariffs on exports from the EU including scotch whisky, French wine and cheese in retaliation for subsidies given to the aerospace group Airbus after a World Trade Organization ruling. The 25% tariffs are set to come into effect as early as 18 October (The Guardian).
Economists have warned that the WTO ruling on Airbus could "open a spiral of trade conflicts" on a day when the FTSE 100 saw £63bn wiped off from its value amid a global stock markets sell-off (The Telegraph).
The FTSE 100 collapsed to its worst day since January 2016 as fears of a new trade war between the US and EU triggered a global sell out (Sky News).
Uber is launching a new app on Friday in Chicago under the name Uber Works that will match temporary workers looking for shifts with businesses that need employees. A person familiar with the matter said that although the app was launching in Chicago, Uber was exploring the possibility of a wider roll-out (The Financial Times £).
Facebook was accused of showing ads from "Long Live The Local" to young people. The campaign, backed by some of the world's biggest brewers, including AB InBev, Carlsberg and Heineken, aims to cut beer tax for people under age (Sky News).
AB InBev's Asia-Pacific unit raised further $750m by selling additional shares after completing a $5bn Hong Kong IPO (The Financial Times £).