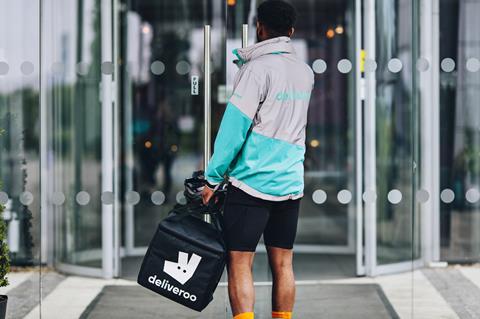 Deliveroo and Amazon have accused Britain's competition watchdog of failing to provide "credible evidence" that a deal between the two companies would harm competition (The Telegraph). The companies say the CMA's view is "entirely speculative and unsupported by evidence", adding "Amazon and Deliveroo are not, and will not become, competitors" (The Daily Mail).
Sales at McDonald's grew at the fastest pace in more than a decade last year as the revenue generated by its restaurants broke through $100 billion for the first time (The Times £). The new chief executive of McDonald's has said the fast-food group will need to take market share from competitors to sustain growth as the industry battles "pretty muted" customer footfall (The Financial Times £)
Britain's shopping centres and high streets are expected to remain in the doldrums according to a prominent survey of the commercial property sector (The Telegraph). The high street missed out on a so-called "Boris bounce" at the start of 2020 as an end to Westminster's political deadlock failed to persuade shoppers to open their wallets (The Telegraph).
Most of the UK's leading supermarket chains are making "significant progress" in reducing antibiotics in farming, but Iceland, Asda and Aldi have been named as falling behind in a new study. (The Guardian)
Promises to UK fishing industry were just another Brexit fantasy, writes Simon Nixon in The Times. "The fishing industry played a central role in the Brexit campaign as a symbol of all that was supposedly wrong with the EU… Yet as with so often with Brexit, this narrative was almost entirely wrong…. If the British industry declined faster than others it was in part due to a domestic political decision, unique in Europe, to allow British fishermen to sell their quotas." (The Times £)
Amazon has a plan to break onto the high street – can it succeed, asks The Telegraph? "First Amazon helped kill the high street, driving footfall, sales and job opportunities steadily downwards; now it wants to become the high street, launching a multi-pronged assault on physical retail's disease-weakened fortress." (The Telegraph)
UK shopping centre owner Intu faces a fresh setback after the plunging value of one of its flagship properties triggered a covenant in its largest bond. (The Financial Times £)
Real estate giant Landsec has suffered a blow after talks to offload its leisure empire collapsed. The FTSE 100 landlord had been hoping to sell off a portfolio of assets that includes bars, restaurants and cinemas for £650m to raise funds that it would then use to snap up office properties in London. (The Telegraph)
Far from providing flexible jobs for complex modern lives, gig economy companies, such as Uber and Deliveroo, increasingly trap workers in a precarious existence where they need to devote ever-more time to the platform in order to remain financially stable, a new report argues. (The Guardian)
A former BHS director pursued over the collapse of the department store group has agreed to a five-year ban on holding similar roles at other organisations. (The Financial Times £)