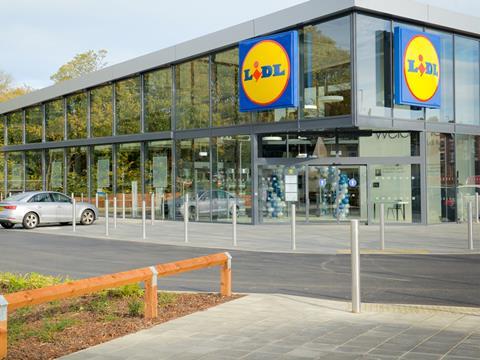 Lidl is planning to lead the development of more than 3,000 homes and a primary school in the discount supermarket's latest tactic to secure planning permission for a flurry of new stores around London (The Guardian). Lidl may soon be providing shoppers not only with cheap food and deal-of-the-week bargains but also the possibility of buying new homes. The German grocery discounter has revealed plans to lead the development of more than 3,000 homes in three years as part of new shop developments around London (The Times £). Lidl, which began its involvement in housing development in 2008, says it has already supported the creation of 811 homes - with 335 already built and another 476 currently in the pipeline (Sky News).
Disappointing results from Brazil meant that Heineken lost some of its fizz in the first half of the year (The Times £). Dutch brewer Heineken cut its profit expectations for the year as weak margins in its growing Brazilian market, adverse currency moves and a series of misfortunes took the fizz out of its half-year results (The Financial Times £)
Today's results from Heineken, however, suggest that big is not necessarily beautiful for Heineken, writes Sky News' Ian King. "This is a global game and, as Heineken's results today show, it is more competitive than ever despite the growing concentration in the market."
Staple foods from bread to potatoes, onions, milk and meat may be in shorter supply than usual this year and prices to consumers may have to rise, farmers have said, as they count the cost of the two-month drought and heatwave across the UK (The Guardian). British farmers and growers are facing the "soul destroying" prospect of leaving more crops to rot in the fields unless a post-Brexit visa scheme for seasonal workers is announced soon. (Sky News)
Retaliatory tariffs against US agriculture and a building surplus of meat have taken a toll on Tyson Foods, leading the purveyor of beef, pork and chicken to warn of lower profits. (The Financial Times £)
A British pork and poultry company that supplies premium own-brand sausages for Sainsbury's and Tesco has reported a solid first quarter, with revenue up 3.2 per cent in the three months to June 30. (The Times £)
One of the oldest breweries in Britain, Samuel Smith Old Brewery, and its chairman have been fined almost £30,000 after they refused to hand over vital documents about the group's pension scheme (The Times £, The Telegraph). Owner Humphrey Smith, 73, was also punished after ignoring regulator's 'tiresome' request (The Guardian).
Marks and Spencer is to open an academy that aims to turn staff from every function in the business into data scientists able to make the retailer more digitally savvy (The Financial Times £). Marks & Spencer plans to tool up its staff with data science skills to help the business survive the threat posed by online rivals (The Telegraph).
Reckitt Benckiser has recalled some batches of its Durex Real Feel and latex-free condoms over fears they could split. (Sky News)
The scorching sun and England's football World Cup success have done little to improve the overall mood among consumers. In a potential warning sign for the Bank of England as it considers whether to increase interest rates this week, the latest monthly survey consumers' confidence by GfK gave an index reading of -10 for July, a fall of one point since last month. (The Times £)