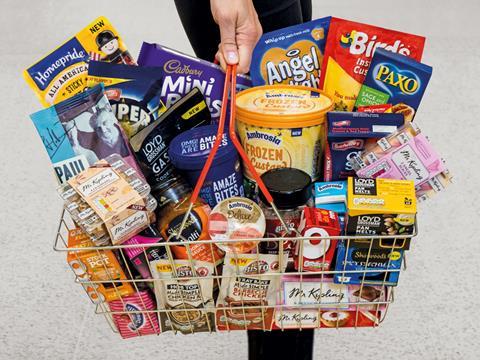 Premier Foods' chairman is stepping down from his post after just two years, leaving the Mr Kipling maker half way through a strategic review and without a permanent chief executive (The Telegraph). The chairman of the group behind Mr Kipling cakes will step down in July, leaving the two top jobs at Premier Foods exceedingly empty in the middle of a strategic review (The Times £). Mr Kipling firm Premier Foods loses chairman amid pressure from activist investors for an overhaul to lower its £500m debt pile (The Daily Mail).
The country's biggest winemaker raised a glass to an "extraordinary harvest" last year, which not only yielded double the previous highest volume of fruit but was also of excellent quality (The Times £). Chapel Down's sales soared last year following an "extraordinary" harvest that yielded more than double the volume of fruit and is expected to boost sales further in 2019 (The Telegraph). Warmer weather contributed to a record harvest for Chapel Down during 2018 as it toasted soaring sales (The Daily Mail).
An activist investor has backed Majestic Wine's plan to offload its entire retail business. Gatemore Capital is reported to have strongly opposed Majestic's earlier plan to sell only a handful of stores as "muddled, needlessly unclear and value destructive" and now believes that the retail and commercial business would generate more value if it could sell all 200 outlets. (The Telegraph)
Boots is just the latest victim of this grossly unfair tax, writes Ruth Sutherland in The Daily Mail. Like many companies, Boots has suffered from arbitrary increases in [business rates]. In Frodsham, Cheshire, for example, the charge suddenly went up by 250% for no apparent reason." (The Daily Mail)
Britain's biggest business lobby group the Confederation of British Industry (CBI) has written to all Conservative leadership candidates to warn against a no-deal Brexit (Sky News). The next prime minister must seek to avoid leaving the European Union without a Brexit deal, the UK's leading employers group has warned (The Financial Times £). A no-deal scenario would do "severe" damage to businesses, the body - which supported Remain - told all the MPs running to lead the party (The BBC).
Anheuser-Busch, brewer of Budweiser, has set its sights on new products from DIY cocktails to craft beer for women as new industry figures recorded the steepest drop in US beer volumes in seven years. (The Financial Times £)
Ocado has set aside £120 million worth of shares in preparation for a bumper payout to top executives. (The Daily Mail)
Ice cream is often known to send people into a blissful stupor, but Ben & Jerry's is attempting to make that official by adding a type of cannabis to some of its flavours. The Vermont-based ice-cream maker is looking to join the wave of food manufacturers and retailers across the US rushing to invest in cannabidiol oil, commonly known as CBD. (The Times £)
The short-term outlook of private equity groups has undermined restaurants and retail on the high street, according to Jeremy King, the London restaurateur who runs some of London's most well-heeled destinations such as the Wolseley and the Delauney. (The Financial Times £)