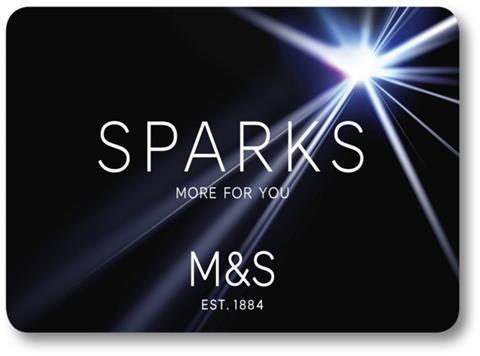 The Sunday Times splashed its business section with embarrassing news for Marks & Spencer, revealing the retailer had fired its head of the new loyalty scheme in a racism row. Suzanna Broer, a who joined M&S from the Dutch retailer Albert Heijn in 2014, was sacked on the grounds of gross misconduct in mid-November, just after the launch of the Sparks scheme, the paper writes. Broer had allegedly used racist language while at work. She has been replaced by Nathan Ansell, previously head of marketing for M&S food.
The news emerges in what is looking likely to be another tough week for under pressure CEO Marc Bolland as the City expects a drop of up to 5% in clothing sales over Christmas against some pretty poor comparatives from a year ago. The Mail said that City analysts had hoped for an improvement this year but the impact of competition from discounting due to Black Friday in November and the milder than normal weather had hit the performance of many retailers this Christmas. However, the food side of the M&S business is forecast to bring some cheer, with sales growth of about 0.3% over the third quarter.
In a wide-ranging feature, The Sunday Times has declared Amazon the winner of Christmas 2015, compounding the misery of the high street. Amazon's announced a "record-breaking holiday season", to send shares to their highest ever level of close to $700.
Aldi has made its intentions clear for 2016 as the discounter revealed plans to open another 80 stores this year to keep up the pressure on big four rivals Tesco, Morrisons, Asda and Sainsbury's. The Mail on Sunday reported that the record number of openings Aldi would be up 23% on 2015, taking the chain to more than 700 stores. Jonathan Neale, joint managing director of buying at Aldi UK, said: "We're seeing a permanent, structural change in the shopping habits of UK consumers. They now know they can get all the products they want at significantly cheaper prices than at other supermarkets."
Former Co-op procurement director Kath Harmeston is bringing a £5m unfair dismissal case against the mutual, according to The Telegraph. The Co-op denies the claim that it sacked Harmeston for blowing the whistle on malpractice. The full details of her allegations will be revealed during a two-week employment tribunal hearing in Manchester.