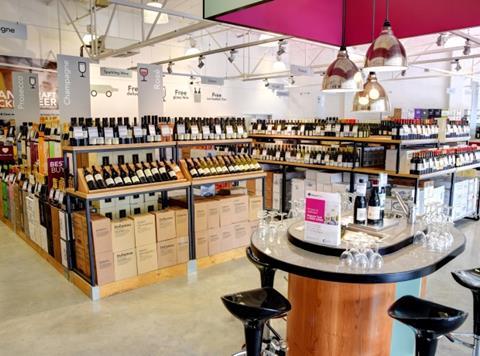 Majestic Wine is stepping up preparations to sell its stores after Gatemore Capital Management's disclosure last week that it had a 3.88% stake in the group, reports the Financial Times (£). Store managers have been instructed to stop issuing Naked Wines gift cards and to remove all Naked Wines promotional material. The newspaper says they were urged to divert their energy into Majestic trading performance. A formal conclusion to Majestic Wine's review is scheduled to be announced on 13 June alongside full-year results.
High streets suffered their worst month in 24 years in May with sales plunging to the steepest on record, the latest British Retail Consortium-KPMG market snapshot shows (The Times £). Total retail sales, which include food, non-food and online purchases, fell by 2.7pc compared with May last year (The Telegraph). Like-for-like sales fell 3%. The Guardian says retailers have warned of a fresh wave of job losses and store closures. Reuters says the findings raise questions about how long consumers can keep on cushioning the economy from the impact of Brexit. Paul Martin, UK head of retail at KPMG, pointed out that growth in online sales was also slower than usual (Sky News). Retail is not a zero-sum game between online and the high street, says The Telegraph. Retailers large and small are starting to realise customers want both, it says.
Waitrose is trialling a fill-your-own containers scheme in a drive to try to eliminate unnecessary plastic and packaging. It is introducing a range of product dispensers in its Botley Road, Oxford, store using what The Guardian says is the first dedicated refill station a major UK supermarket has installed. The supermarket also says it will be the first to offer "pick and mix" frozen fruit (BBC). It is also removing plastic from flowers and plants. It says it wants to find out how people might shop in the future. Wine and beer refills will also be on offer and Ecover detergent and washing-up liquid. Produce in the refill stations will be up to 15% cheaper. Sky News says packaged equivalents of the products will remain in their usual areas to create an effective test to see if shoppers change how they shop.
Hovis is bringing back its nostalgic and must-loved "boy the bike" television advert, first aired in 1973 reports The Guardian. Hovis hopes a new generation will appreciated its "core message of hard work, family and the strength of community". The Independent calls it the "most iconic UK ad of all time. The ad has been remastered by Blade Runner director Ridley Scott and the British Film Institute.
Sweet makers are using cartoon characters to appeal to children, according to a survey from Action on Sugar, Action on Salt and the Children's Food Campaign. It found half of food and drink products with popular cartoon characters such as Peppa Pig and Paw Patrol on their packaging are high in fat, saturated fat, sugar and salt (The Guardian).
Altria is taking an 80% stake in Burger Sohne, which makes On, a chewable nicotine pouch in various flavours (Financial Times £) . Altria, maker of Marlboro cigarettes in the US, is looking to expand beyond traditional cigarettes in common with other big tobacco companies. The deal is valued at $372m.
Coffee growers are struggling at a time when consumers are drinking more coffee and the price of a cup of coffee seems to be rising, reports the Financial Times (£). It says the roasters are the leading beneficiaries. It says Nestlé and the likes to Starbucks have been taking biggest advantage of the margins in roasting for a while, but smaller café chains are getting in on the act.
Brexit-related stockpiling has started to fade, leading the manufacturing sector to shrink last month for the first time in almost three years, according to the IHS Markit/Cips manufacturing purchasing managers' index (The Times £). The survey showed an overall reading of 49.4 for May, down from 53.1 in April. The BBC says the last time there was a reading below 50 was the month after the EU referendum.
US online pet supply retailer Chewy, PetSmart's ecommerce subsidiary is to raise up to $106.4m in an IPO (Financial Times £). It is offering 5.6m shares with a $17-$19-a-share price range.
Lord Ashcroft, who has a controlling stake in the Gusbourne English sparkling wine business, has given it a £2m unsecured loan, reports The Times (£). Gusbourne revealed its losses had widened from £1.6m a year previously to £1.8m (The Daily Mail). The firm said it needed Ashcroft's loan to meet payments that are due immediately.
Unionpay, China's biggest issuer of debit and credit cards will challenge Visa and Mastercard in a link with the London-based Tribe Payments to offer its cards in Europe, reports The Times (£).
The world's biggest Nutella factory in northern France has been under blockade for a week by workers demanding more pay, reports The Guardian.
Walmart is looking at attract high-school pupils by offering them a low-cost path to a college degree. It will expand an education programme it launched a year ago to combat a tight labour market (Reuters).
Doug Gurr, Amazon's UK boss has told Sky News' Ian King Live the year-long "clicks and mortar" pilot programme to help small online retailers reach high street shoppers was part of its commitment to UK firms and the wider economy.