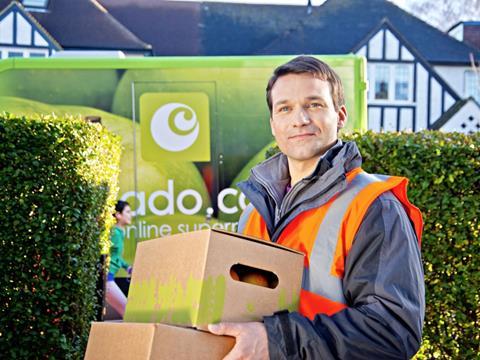 A quieter morning today ahead of what should be a busier week following trading updates today for SABMiller and Greggs and Tesco half-year results tomorrow.
Ocado is on a hiring spree as The Telegraph reports that the online supermarket is to create almost 2,000 permanent jobs before Christmas. The majority of the 1,798 roles are for drivers to deliver the groceries but position available also business support, operations, customer services, service delivery, human resources, development and engineering, technology and planning and supply chain.
The Financial Times thawed out some puns for its story about Nestlé R&R Ice Cream. The paper said the Swiss food group was aiming for a "bigger scoop" of the ice-cream market after disclosing it was in talks with the UK manufacturer to set up a joint venture which could challenge the world's biggest ice cream maker Unilever.
Jimmy's Iced Coffee, which is stocked in Tesco and Waitrose, has received a takeover offer from the third largest drinks company in the world, its founder told a start-up event in London (The Telegraph). It comes after the ready-made iced coffee producer landed a distribution deal with Sainsbury's which will take its revenues to £2m.
A leading supermarket chain has ordered an extra 60,000 baskets as the industry braces itself for a surge in theft after the introduction of the 5p plastic bag charge (The Times). Retailers are apparently worried that customers who are unwilling or unable to pay the charge will simple walk off with the baskets instead.
Finally, The Guardian features news that Tesco has been forced to recall almost 70,000 packs of garlic bread slices after an investigation found some were underweight.