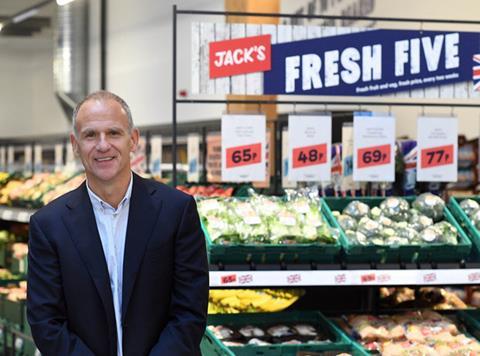 The boss of Britain's biggest retailer has called for a windfall tax on internet shops to help lift Britain's struggling store chains (Mail on Sunday). Tesco's chief executive Dave Lewis last night demanded a two per cent levy on all online sales. He said the charge – dubbed an 'Amazon tax' – would make £1.25 billion a year for the Treasury. The intervention reflects increasing frustrations among those in the retail sector who say online giants are escaping tax while traditional firms are forced to close stores and shed jobs.
City heavyweights have branded the board of Unilever "arrogant" after the Marmite-maker lost a fierce battle over plans to abandon its British headquarters (Telegraph). Major shareholders this weekend criticised the consumer goods giant, claiming its failed attempt to scrap its Anglo-Dutch structure in favour of a single base in the Netherlands has damaged the credibility of its leaders and relationships with investors. Now it is facing shareholder pressure to abandon its restructuring completely after withdrawing relocation plans (The Times £).
Growing shareholder anger over the Marmite and Persil maker's failure to listen in the months leading up to Friday's reversal is focusing on Unilever's chairman, Marijn Dekkers (The Sunday Times £). This weekend, several leading investors criticised the former Bayer drugs boss for allowing Unilever's chief executive, Paul Polman, and finance director, Graeme Pitkethly, to crusade for the relocation in the face of opposition from some of the City's biggest institutions.
Amazon is working on acquiring a significant number of small retail sites as it lays the groundwork to bring its checkout-free grocery shops to Britain (The Sunday Times £). The web giant is seeking stores of between 4,000 sq ft and 5,000 sq ft, according to industry sources.
Nestlé is to blacklist palm oil suppliers that do not comply with its responsible sourcing policy as it turns to satellite technology to help identify corporate culprits behind the destruction of rainforests linked to the commodity (Financial Times £). The Swiss food group behind KitKat and Nescafé said it would publish a full list of companies in its supply chain and their compliance with its no-deforestation policies from next March. Those that fail to adhere to its guidelines would be axed.
The company that Pret A Manger has accused of supplying a contaminated yoghurt suspected to have caused a second allergy death has refuted the claims as "unfounded" (Sky News). Pret said the customer with a dairy allergy - who has not been named - died after having an allergic reaction to a sandwich bought from a branch in Bath in December 2017.
A coalition of Britain's biggest restaurant and pub owners has urged the Chancellor to tackle the "crisis in hospitality and the high street" with "root-and-branch reform" of the tax system, including a freeze on business rates and a levy on tech giants (Telegraph).
Farmers in the UK are preparing for an overhaul to farm subsidies after Brexit, although a government plan hopes to link aid to green projects in order to touch off deep changes (Financial Times £).
Smurfit Kappa, Europe's largest cardboard box and packaging manufacturer has shelved plans for a £50 million British plant and warned that leaving the European Union poses a "real risk" to jobs (The Times £).
McDonald's paid £140m in franchise fees for its British operations last year under an agreement that allegedly limits its tax bill (Sunday Times).
WH Smith is expected to unveil further profit rises when it announces its full-year results on Thursday. Despite the woes of its high street peers, the chain has hiked its dividend and seen profits rise every year for the last decade (Sunday Times £).
Soaring temperatures over the summer may have provided a welcome boost to Britain's pubs, but the extra beer sales could not prevent an acceleration in pub closures because of rising costs (The Times £). According to analysis of government data by Altus Group, the property adviser, 33 pubs a week closed in the six months to the end of September, up from 25 a week for the previous 12 months.
Amazon has fired an employee who disclosed customer email addresses to an outside seller in violation of the ecommerce company's policies (Financial Times £).
Jollibee Foods Corp, the Philippine fast-food company, is targeting fried chicken giant KFC in its drive to become a "global" brand (Financial Times £).