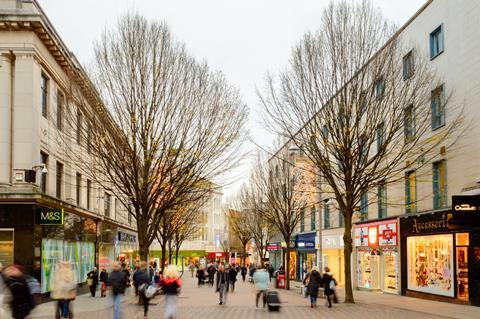 November high street footfall dropped 4.3% as the heavy rain led to a fall in the number of shoppers, according to data firm Springboard. Overall footfall, across high streets, retail parks and shopping centres, was down 3.4% year-on-year in November, with the figures excluding the potentially positive impact of Black Friday (The Guardian).
Pubs in Scotland have offset losses from the introduction of a stricter drink-driving limit back in 2014 by increasing the number of food options and serving drinks containing low to no alcohol, a study by Stirling university found. Both pub owners and consumers have adapted to the change which led to little financial impact on pubs (Sky News).
Troubled delivery firm Eddie Stobart managed to stay afloat after investors on Friday backed a critical rescue plan, securing 6,000 jobs in the run-up to Christmas (Sky News).
US wine collectors turned to auctions in a move to avoid the latest round of president Trump's tariffs. Collectors seek to buy bottles which are already in the country rather than importing new ones to avoid shipping them from France and risking tariffs (The Financial Times £).
Meanwhile, an opinion piece in the FT argues that the latest set of tariffs imposed by Trump will hit the American dinner table the "hardest". When Trump last week imposed 100% tariffs on French products in retaliation against a digital tax imposed by France on companies such as Google, Facebook and Twitter, it might have marked the time at which Trump "went a step too far in his protection of US companies", the article argues (The Financial Times £).
Landlords have put festive cheers on hold as rent prices have nearly fallen to the levels of the financial crisis a decade ago among an increasingly struggling high street (The Financial Times £).
However, an opinion piece in the Telegraph argues that best way for retailers to survive the high street gloom is to embrace the festive spirit which is well known for encouraging shoppers to splurge (The Telegraph).
Bathroom retailer Soak.com has appointed BDO to explore a second sale in less than a year after changing owners nine months ago (The Telegraph).