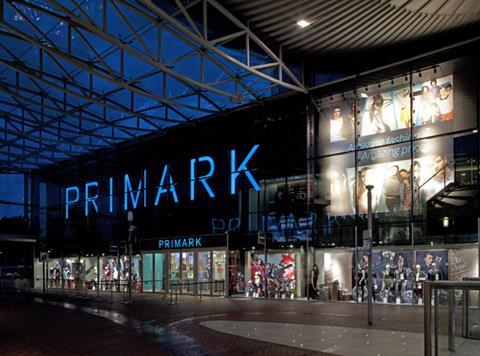 Discount retailer Primark, which was expected to clear £1bn of annual profits for the first time this year, said the actual figure would be about a third of that after lockdowns across Europe forced it to shut stores (The Financial Times £). Coronavirus lockdowns have cost Primark £800m, with the clothing retailer expecting profits to tumble by two-thirds this financial year (The Guardian).
Trading at Primark stores has been "reassuring and encouraging" since they were allowed to reopen, bosses have said - sparking hopes of a swift recovery on the high street (The Telegraph). Primark has seen a surge in demand for leisure wear, pyjamas and children's clothes since reopening the bulk of its stores last month, while formal men's attire remains out of favour as many continue to work from home (The Daily Mail). The owner of Primark says it is placing over £1bn in orders for the autumn and winter season ahead following an "encouraging" start to coronavirus lockdown re-openings (Sky News).
The Mail's Alex Brummer writes that Primark is among the first of Britain's big retailers to signal that there is life after Covid-19. As a fashion group without an online offer, lockdown hit it very hard. The first task was to halt the outflow of cash, causing grief with some landlords. (The Daily Mail)
Primark offers a glimmer of retail hope, writes The Telegraph. Amid mass job cuts, even the modestly improving fortunes of a cheap fashion chain can provide hope. (The Telegraph)
The FT's Lex column writes: "Plenty of consumers still fear infection. Plenty are newly jobless. Plenty more may become so. All things considered, Primark is doing well. In mid-June, sales in England and Ireland were actually higher than last year." (The Financial Times £)
Primark will resist a move into online shopping despite losing more than £1.5 billion in sales while its stores were closed because of the Covid-19 crisis, its owner has said. (The Times £)
The FT looks at why UK supermarkets are not making super profits – as despite booming food sales during lockdown, stores face extra costs from the pandemic. "In terms of profitability, what supermarkets sell is as important as how much they shift… Lockdown has meant that office staff and commuters are eating low-margin staples with their families at home, rather than buying high-margin sandwiches or ready meals." (The Financial Times £)
Five years after launching its Sparks loyalty card, Marks & Spencer has decided to carry out a digital makeover after customers racked up millions of meaningless award points (The Times £). M&S has joined other big retailers including Tesco, Sainsbury's and Boots in overhauling their loyalty schemes recently (The Telegraph).
DS Smith shares took a pulping today as the FTSE 100's champion cardboard box producer said that it had cancelled its full-year dividend (The Times £). Britain's biggest box maker DS Smith struck the wrong note with investors after it chose to withhold its dividend (The Daily Mail).
Pret A Manger will start serving salad bowls, lasagne mac and cheese and fish pie for dinner for the first time from next week. The chain will begin the delivery trials from seven shops including Bristol, Cambridge and Nottingham as well as a new kitchen space in London. (The Telegraph)
The restaurant group behind Café Rouge and Bella Italia became the latest victim of the Covid-19 crisis as it was tipped into administration with the loss of 1,900 jobs (The Times £, The Financial Times £, The Telegraph, Sky News, BBC).
The crisis engulfing High Street restaurants intensified as the owner of Café Rouge crashed into administration and Prezzo put itself up for sale (The Daily Mail). Another of the high street's ubiquitous Italian restaurant chains has begun exploring a sale as it seeks new backers to enable it to survive the coronavirus crisis (Sky News). Prezzo is the latest chain to look at a sale to exit its problems, joining rivals including Azzurri Group, Bistrot Pierre and the Casual Dining Group as a candidate for disposal (The Times £).
Mitchells & Butlers hopes that its business in Germany will provide a pointer to trading in Britain as it prepares to reopen the majority of its pubs and restaurants to paying customers this weekend (The Times £). All Bar One owner Mitchells and Butlers said it will open more than three quarters of its 1,745 pubs, bars and restaurants on Saturday as it slumped to a half-year loss (The Telegraph). Pub chain Mitchells & Butlers has posted a half-year £51million loss as the All Bar One and Harvester owner prepares to resume trading at most of its sites this weekend (The Daily Mail). The owner of the All Bar One and Harvester chains has revealed it was forced to throw out or donate up to £11m of stock as the coronavirus lockdown began (Sky News).
Online shoppers are helping to power a partial recovery in retail sales despite stores reopening last month - sales have rebounded since some lockdown restrictions were lifted in England on June 15. (The Times £)
Britain's economy is regaining momentum as the lockdown is lifted, real-time data suggests. According to Jefferies, the American investment bank, economic activity is 52% below its pre-Covid level but its UK Economic Activity Radar has risen by 2 points over the past week. (The Times £)
Coty, the cosmetics company controlled by investment vehicle JAB Holdings, has chosen a former L'Oréal executive as chief executive in the latest effort to revive its fortunes. (The Financial Times £)