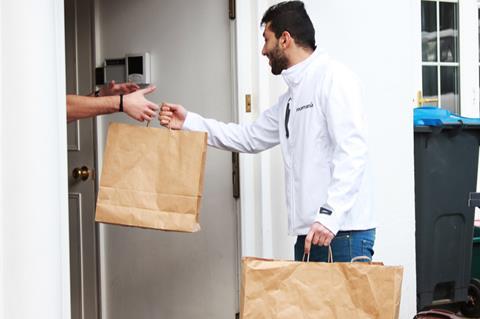 Delivery company Grocemania has seen sales multiply since the weekend as customers started shunning physical stores and turning to online shopping.
The business, which was set up in 2016 to provide an online marketplace for independent grocers, reported sales – including product price – of over £9,000 on Monday, up from an average of £1,200 a day.
The same day, the company delivered 112 orders compared to an average of between 15 and 20 a day under normal trading conditions. Traffic on its website also increased exponentially.
"People are self-isolating due to the coronavirus outbreak and online supermarkets have huge waiting times for delivery and are out of stock on the things shoppers are looking for so, they turn to us," founder and CEO Askar Bulegenov said.
"Independent retailers still have toilet paper, sanitisers, food and vegetables available because the masses are flocking to the big grocers."
Grocemania's service is currently available to deliver from Londis, Nisa, Costcutter and Budgens among others across central London and Brighton.
The business said it had seen order increases across all locations, with most of the orders consisting of toilet paper, hand sanitiser and booze.
It is now urging more c-stores to sign up to its platform as footfall starts falling on the high street.
"We have spoken to store managers and we know they are having a hard time because people are in isolation," Bulegenov added.
"This is the perfect opportunity for us to partner, so we can deliver to the local community and help them get sales during this difficult period."