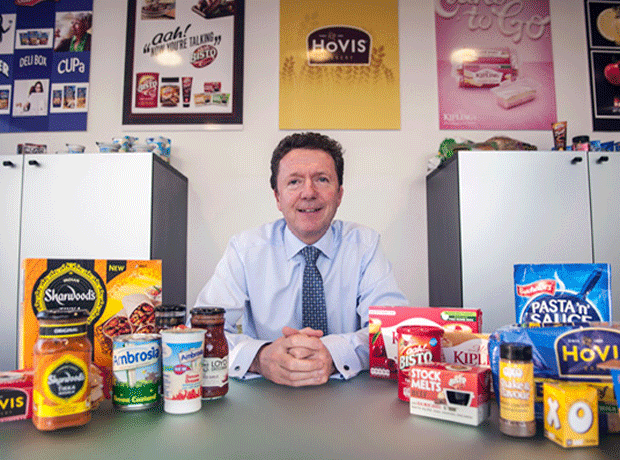 Premier Foods (PFD) boss Gavin Darby has narrowly survived an attempt by an activist shareholder to oust him at the group's annual general meeting today.
Darby won the motion to re-elect him to the board by a margin of 58.9% to 41.1% following a fractious shareholder meeting in London.
Oasis Management, which had been publicly calling for Darby's head and built a stake worth 17.3% in the run-up to the even, required 50% of shareholders to vote against Darby's re-election to successfully replace the CEO.
However, in the run-up to the vote the investor was confident a "significant" vote against Darby would eventually lead to his departure.
Oasis said today in a statement: ""A majority of Premier Foods' top independent public equity shareholders have voted against the re-election of Gavin Darby. He has been saved by what we consider to be his cosy relationship with conflicted shareholder Nissin Foods, reminiscent of what happened in 2016 with the McCormick takeover approach.
"The message from today's huge negative vote could not be clearer - Gavin Darby has no credibility and he should step down immediately. If he is unwilling to resign, we urge the other directors to discharge their duties and act in the best interests of the shareholders as a whole to remove him."
A significant proportion of investors voted against the Premier board on a number of measures.
Voters representing 25.3% of shares voted against the group's remuneration report, while votes of 24%-26% voted against the re-election of five other board members.
During the meeting, former Premier Foods chairman David Beever spoke up on Darby's behalf.
But a representative from Oasis restated its call for change and former Premier non-exec direction Charles Miller Smith also suggested new leadership was needed at the group.
Earlier this morning, Premier announced first quarter sales growth had slowed to 1.7% from 7% in the fourth quarter – representing 4.5% growth over the first six months of 2018.
Premier has also briefed journalists in the past 24 hours that it would be willing to consider asset sales – including that of its star performer Batchelors – if a full valuation could be achieved.