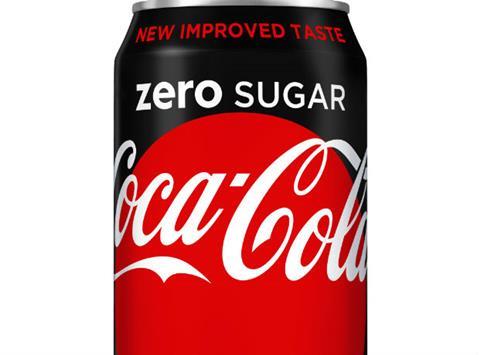 Coca-Cola (KO) has reported 3% organic sales growth in the third quarter, though the strength of the US dollar helped pull headline revenues down 7% to $10.6bn.
Organic growth was equally split between increased volumes and improved price/mix – especially in Latin America where price increased by 11%.
However, a 2% drag from foreign currency headwinds and an 8% drag from acquisitions, divestitures and structural items led to the headline sales decline.
Coca-cola said it gained global volume and value share in total non-alcoholic ready-to-drink beverages, where value share grew ahead of volume share.
Sparkling beverage unit case volume was even as growth in three of the four geographic operating segments was offset by a 2% decline in Latin America.
Still beverage unit case volume grew 3%, primarily driven by water and sports drinks.
Volumes were up 2% in Europe, Middle East & Africa and price/mix up 3% in the region, but reported net revenues were down 4% due to currencies and one-off items.
Coke highlighted the "successful" launch of Coca-Cola Zero Sugar in Great Britain, a new sugar-free product replacing Coca-Cola Zero in that market. "With significant media investment behind this launch, we saw strong double-digit unit case volume growth in the quarter compared to the prior year Great Britain Coca-Cola Zero base," it said.
In its North American home market volumes were up 1%, price up 2%, meaning reported revenues were up 3%.
Coke also said it remained on track to deliver more than $600m of cost savings in 2016 by "scaling initiatives and embedding zero-based work into daily routines".
"We continue to use productivity to prudently fund marketing while delivering operating margin expansion," it said.
Muhtar Kent, chairman and chief exec commented: "We continued to see solid revenue results in our developed markets. The United States, Japan and Western Europe delivered standout performance underpinned by innovation and world-class marketing.
"While our year-to-date reported net revenues declined 5%, our core business organic revenues have grown 4% despite continued global economic and political volatility.
"We believe this core business reflects the ultimate destination of our transformed company – an enterprise positioned to capture sustainable growth through a laser focus on innovating across our portfolio, building strong brands, and leveraging unparalleled customer service through aligned bottlers."