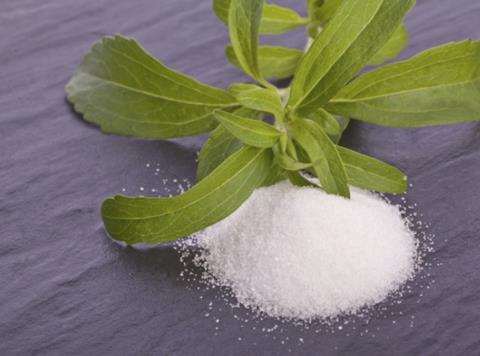 Top story
PureCircle (PURE) has announced that US Customs has issued a detention order impacting shipments of stevia into the country over allegations the products were produced using forced labour.
PureCircle calls these allegations "inaccurate" and it "is making every effort to resolve the situation".
It said that, depending on the duration of the detention order, "there could be some impact on sales and profit in the current financial year".
PurCircle said: "PureCircle is committed to human rights and the proper and fair use of labour and as such, we have an explicit policy prohibiting use of prison or forced labour in any part of our business."
It added that it has been certified by independent auditors to ensure compliance with the Sedex Members Ethical Trade Audit (SMETA) which requires that "there is no forced, bonded or involuntary prison labour used".
Additionally it says the shipment being withheld by US customers is not sourced from Inner Mongolia Hengzheng Group Baoanzhao Agricultural and Trade, who were also named in the US Customs communication.
PureCircle shares have plunged by 10.4% this morning to 325.2p on the news.
Morning update
Hain Celestial (HAIN) is preparing to sell its UK own-label freshly squeezed fruit juice business to appease UK regulatory authorities and get its takeover of Orchard House Foods over the line. The Competition and Markets Authority warned last month that the deal would face an in-depth investigation unless Hain's UK arm came up with an acceptable solution.
Hain has said it is seeking a "suitable purchaser" for its freshly squeezed juice business and the CMA will now consider whether to accept to proposal or to move to a more in-depth phase two investigation of the deal.
The largest shareholder in Irish nutrition group Glanbia (GLB), Glanbia Co-operative Society, is to raise €100m by issuing a five year exchangeable bond against the Glanbia shares it owns.
The society intends to use the majority of the proceeds from the bonds for the creation of a "dynamic market volatility fund" for its milk and grain supplying members. This fund is designed to enable members to draw down funds on an interest free basis when the market price for milk and grain falls below specific levels. The society will recover the funds drawn down when milk and grain prices exceed a higher price trigger. The remaining proceeds will be for general business purposes.
Away from PureCircle there's a more positive feel in the City this morning.
The FTSE 100 is up 0.2% to 6,209.1pts. Early risers include Real Good Food (RGD), up 4.3% to 36.5p, McColl's Retail Group (MCLS), up 2.6% to 156p, Marks & Spencer (MKS), up 1.2% to 358.6p and Premier Foods (PFD), up 1.2% to 42.8p.
Fallers include Applegreen (APGN), down 2.7% to 332.3p and Glanbia (GLB), down 1.4% to €16.41.
Yesterday in the City
Sainsbury's (SBRY) was one of the day's big losers yesterday, with its shares plunging by 4.3% to 256.9p after weaker than expected market share figures from Kantar. Sainsbury's lost its position as the best performing grocer of the big four after Kantar Worldpanel found its sales were down 1.2% in the 12 weeks to 22 May.
Each of the big four showed sales falls, but Tesco showed further signs that its turnaround is underway after registering the smallest sales drop of 1%. Tesco shares were up 1.1% to 167p on the news.
Morrisons (MRW) was down 0.9% to 196.5p after its own 2.1% sales drop.
More widely it was another tough day for the City as growing panic about strong polls for the EU leave campaign, a further drop in commodity prices and weak Chinese factory numbers sent shares down. The FTSE ended the day 0.6% down to 6,191.9p.
Other notable movers included Marks & Spencer (MKS), which dropped 2.3% to 370.9p, WH Smith (SMWH), which fell 2.1% to 1,714p and B&M European Value Retail (BME), which was down 1.8% to 305.5p.
Unilever (ULVR) rose 1% to 3,177.5p yesterday, TATE & Lyle (TATE) was up 0.7% to 633p, while PureCircle (PURE) jumped 4.9% to 363p and PayPoint (PAY) was up 1.3% to 940p.