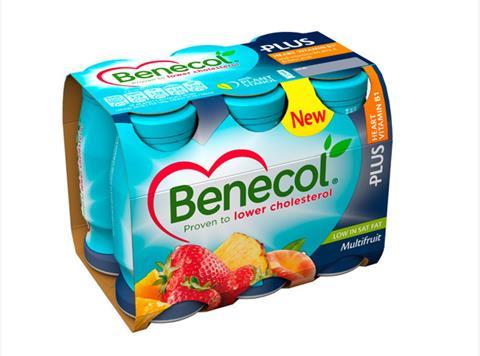 Comparable sales have dropped 17.3% in the first half at Finish food group Raisio as the falling pound and difficulties in its UK confectionery business hit trading.
The group, which owns Benecol, reported a fall in comparable net sales in the first six months of 2017 from €238.1m to €196.8m, with second quarter comparable sales dropping 16% from €124.1m to €104.3m.
First half comparable EBIT slipped from €24.7m to €23.6m, though it accounted for 12% of net sales compared to 10.4% of sales in the same period in 2016.
In the second quarter comparable EBIT was down from €15m to €13.1m.
CEO Jarmo Puputti said trading in the second quarter was "satisfactory" given the "profitability of the UK confectionery business decreased substantially with the continued operational and commercial challenges at the Leicester confectionery plant and with the declining pound."
He said that the group has recently started to address operational problems at the Leicester confectionery plant, but that tackling the commercial challenges "will take more time than expected".
Last month Raisio revised downwards its estimates for full-year comparable EBIT to €45 from €50m because of the "prolonged commercial and production problems at the UK confectionery business" and continued weakness of the pound.
However, Raisio pledged to continue to invest in brands, product concepts, sales and marketing, to streamline its operations and expand into new markets in Europe to "pave the way for future growth and success."
Net sales for the Benecol business remained level without the pound's currency impact, while sales growth continued in Elovena products.
Puputti added: "The company seeks profitable growth with agile product and brand development, new markets and product categories, digital services, and through acquisitions. The renewed strategy creates a well-targeted and determined operating model for growth."