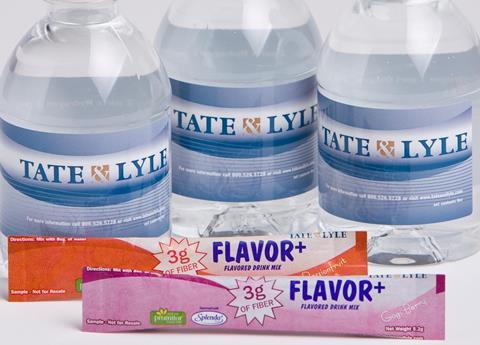 Shares in Tate & Lyle have dropped by 5.9% today after the sucralose maker warned that weak commodity prices would hit 2016 profits.
The UK-listed sweetener firm saw its shares fall to 547.5p by mid-afternoon on Thursday following a trading updated, the shares' lowest level since mid-September.
T&L said it "remains on track to deliver full year guidance", but warned today that further weakness in the US ethanol market meant it now expects to make a small loss from commodities for the full year.
The company stated: "While in the near term we expect weakness in commodity markets to persist, we will continue to target stable earnings from core Bulk Ingredients and to manage Commodities to dampen volatility."
The group's adjusted profit before tax from continuing operations in constant currency is expected to be broadly in line with that of the 2015 financial year at £193m. However, at reported rates, adjusted profit before tax is expected to be modestly below this figure because of continued currency headwinds.
T&L said: "The longer term outlook for the business remains positive. In Speciality Food Ingredients we expect the market to grow at mid-single digits, and over time our objective is to grow modestly ahead of the market and to drive margin expansion, supported by increased utilisation of new capacity, growing revenues from new products, and a gradual return to growth in North America."
Analysts at Liberum said Tate & Lyle "confirmed that the group is making solid progress on its recovery". The broker stated: "Speciality food ingredient volumes and margins are showing progress against year ago as planned. Food systems margins were stung by high ingredients prices although these are already starting to normalize."
Today's falls mean the shares are 8.9% down so far in 2016. The shares have lost almost 30% of their value over the past two years.