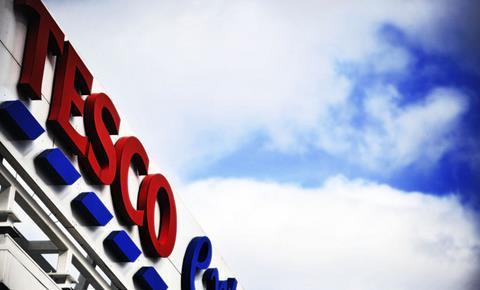 Tesco has bowed to growing pressure to repay a huge business rates relief windfall from the government.
The group had previously defended keeping the handout while also paying shareholders and bosses a dividend of £315m.
Tesco is the first major retailer to give in to sustained criticism from the media and other businesses, such as AO.com, piling the pressure on Sainsbury's, Morrisons, B&M Bargains and Pets at Home to do the same.
Tesco this morning said it would repay £585m of business rates relief received during the pandemic.
However, the supermarket added that "every penny" of the rates relief had been spent on its response to the pandemic to make stores and staff safe.
The Covid crisis is expected to cost Tesco about £725m in added costs this year as a result of ramped up safety measures in stores and hiring thousands of extra staff to meet surging demand in its supermarkets and online.
"While business rates relief was a critical support at a time of significant uncertainty, some of the potential risks we faced are now behind us," CEO Ken Murphy said this morning.
"Every decision we've taken through the crisis has been guided by our values and a commitment to playing our part. In that same spirit, giving this money back to the public is absolutely the right thing to do by our customers, colleagues and all of our stakeholders."
Chairman John Allan added: "The board has agreed unanimously that we should repay the rates relief we have received. We are financially strong enough to be able to return this to the public, and we are conscious of our responsibilities to society.
"We firmly believe now that this is the right thing to do, and we hope this will enable additional support to those businesses and communities who need it."
Tesco said the impact of the pandemic back in March was "immediate and potentially disastrous", with panic buying, severe pressure on supply lines, major safety concerns and the risk of mass absences from work, which all culminated in "a real and immediate risk to the ability of supermarkets to feed the nation".
Britain's biggest retailer said it was "immensely grateful" for the financial and policy support provided by the governments of the UK.
"This was a game-changer and allowed us to ensure customers got access to the essentials they needed.
"The decision at the time to provide rates relief to all retailers was hugely important. These funds meant that we had the immediate confidence, in the face of significant uncertainty, to invest in colleagues, and support our customers and suppliers."
However, ten months into the pandemic, Tesco added its business had proven resilient in the most challenging of circumstances.
"While all businesses have been impacted - many severely so - we have been able to continue trading throughout, serving many millions of customers every day and although uncertainties still exist, some of the potential risks faced earlier in the year are now behind us. We remain absolutely committed to doing the right thing by our customers, colleagues and all our stakeholders.
"We are therefore announcing that we will return to the public the business rates relief received in full. We will work with the UK Government and Devolved Administrations on the best means of doing that."
Tesco shares opened down 1% to 226p, with Sainsbury's tumbling 3.8% to 207.8p and Morrisons down 1.1% to 180.9p.
Morning update
Food prices continued to rise last month, but fierce competition between the supermarkets kept inflation low, according to new data.
BRC chief executive Helen Dickinson said food inflation remained low, but she expected upward pressure on prices as the Brexit transition period draws to a close.
Food inflation nudged up 0.1% month on month to 1.3% in November, which is still below the 12-month average increase of 1.4%, according to the latest BRC-Nielsen shop price index.
Fresh food inflation accelerated to 0.5% last months, up from 0.4% in October, and ambient jumped from 2.3% to 2.5%.
Mike Watkins, head of retailer and business insight at Nielsen, added that food inflation had been kept in check by supermarkets competing for the wallet of the Christmas shopper.
Shop prices overall fell by 1.8% in November, compared with a 1.2% decline in October, as hard-hit retailers tried to encourage shoppers to spend money.
Non-Food prices fell by 3.7%, compared to a decline of 2.7% in October.
Dickinson said: "As we approach Christmas, consumers will be glad to see another month of falling prices.
"This was mainly driven by non-food products, where prices have fallen at a much quicker rate than the previous month. Where demand was weak for some products, discounting has followed, with many retailers trying to encourage more consumer spending, particularly those selling fashion and DIY goods.
"Meanwhile, food inflation remains low, but we anticipate upward pressures on food prices once the UK-EU transition period ends."
Performance nutrition business Science in Sport (SiS) has said the business was performing well, driven by continued momentum from online and substantial improvements in gross margin.
The group added in the trading update that both factors had led to the business transitioning into being profitable on an EBITDA level for 2020.
Online channels continued to perform "very strongly", and this has offset some of the downturn caused in the retail channels by the Covid pandemic.
Total online revenues were ahead 39% year on year at £23m to the end of November. Online sales are expected to grow to approximately 51% of total revenue for the full year, compared with 38% in 2019.
Given strong momentum in online channels and some recovery in retail following the severe downturn in April and May, SiS expected group revenues for 2020 would be in the region of £49.8m, versus £50.6m in 2019.
The business also expected to report underlying EBITDA of approximately £1m for the year, net of Covid-related exceptional costs of £300,000, versus a full-year loss of £300,000 in 2019.
Stock Spirits Group has reported a rise in revenues and underlying profits as the business proved resilient during the pandemic.
The group, which produces branded spirits principally sold in Central and Eastern Europe, as well as in Italy, said revenues increased 9.1% to 341m in the 12 months to 30 September as volumes climbed 3%.
Adjusted EBITDA increased 6.1% to €71m as a result.
However, exceptional costs of €23m for impairments of traditional Italian brands and an Irish whiskey investment, led to operating profits tumbling 21.5% to 33.6m.
CEO Mirek Stachowicz said he was pleased the group delivered a resilient performance against the backdrop of a hugely challenging year.
"Our strategy of sourcing and manufacturing nearly all of our products locally ensured that there has been no disruption to our operations. In addition, our longstanding focus on the off-trade served us well during the closure of the on-trade as a result of lockdowns.
"Our portfolio of brands performed strongly, boosted by consumers opting to buy familiar and trusted local brands during times of uncertainty, as well as by the trend towards staycations in our markets. Our strong operational and financial performance has enabled us to continue to invest in our brands and our business, and to return surplus cash to our shareholders in the form of a special dividend.
"While there remains some uncertainty in the short-term outlook, in the longer term we are confident that we will emerge from the pandemic with an even more loyal and engaged consumer base, closer customer and supplier relationships, and a stronger business than ever before. As such, we remain confident in the future prospects of Stock Spirits."
Yesterday in the City
The FTSE 100 shook off losses on the final day of November to start the new month with a bang. London's index of leading shares jumped 2% to 6,391.80pts yesterday.
There were a number of big winners in food and drink as we entered December, including pub group Marston's, which rose 9.1% to 66.4p.
Fevertree was up 6.4% to 2,459p, WH Smith increased 5.9% to 1,500p, Compass Group rose 5.7% to 1,399p and Vimto producer Nichols moved 4.6% higher to 1,130p.
Other strong risers included AG Barr, Associated British Foods, Greggs, B&M European Value Retail, Greencore, Hotel Chocolat and M&S.
Among the few losers for the day were Finsbury Food Group, down 3.1% to 74.6p, Unilever, down 2.9% to 4,438p, and Domino's Pizza, down 2.5% to 311.8p.