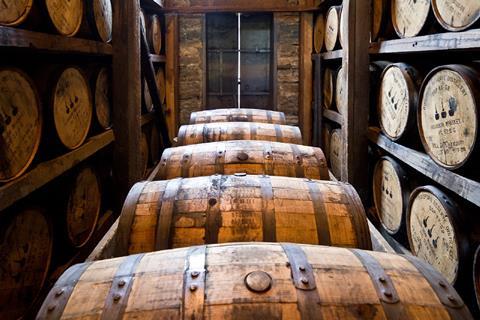 British food exports to the US fell by a quarter following the introduction of Donald Trump's punitive tariff regime last year, with the situation now at risk of deteriorating further.

The US imposed 25% duties on products including single malt scotch whisky, smoked salmon and cheddar cheese on 18 October after the World Trade Organization ruled EU nations gave illegal subsidies to aircraft manufacturer Airbus.

The changes immediately hit food and drink producers, whose US exports fell to £185m in November 2019, down from £249m in the same month the previous year.

The White House has suggested it may escalate the confrontation following the signing of its trade deal with China this week.

"It's very worrying and there's a lot of businesses that are terribly badly hit by this," said Dominic Goudie, head of international trade at the FDF.

"The dairy market is on a hair trigger. [A fall in exports] can quickly lead to a surplus of supplies in the UK, which has a very immediate and damaging impact on prices and on producers," he said.

The US is scotch whisky's biggest foreign market, leaving it particularly vulnerable to the tariff hikes. Single malt was battered in November, with US exports down a third on the same month in 2018.

"The situation is serious," said Karen Betts, CEO of the Scotch Whisky Association. The tariffs were likely to cause further long-term damage to the industry, she said.

"We expect to see a scaling-back of investment and job creation, and a fall in productivity."

Betts and other industry reps will meet with the US trade department in Washington this week to try and alleviate the situation.

US trade representative Robert Lighthizer said it had "a basic trade problem with Europe" in an interview with Fox Business Network in December. "We've put tariffs in place on a variety of products, and we're going to continue to focus on that. It's something the president cares about," he said.