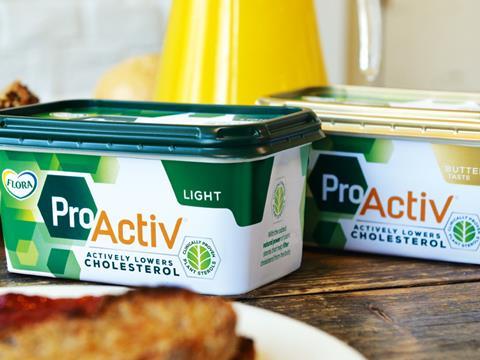 Unilever's long-awaited 'Sprexit' was confirmed this week, with the fmcg giant announcing a strategic review of its business in the wake of the failed Kraft Heinz bid.

It announced a series of measures aimed at increasing investor returns in the wake of the aborted £115bn takeover - most notably confirmation the future of its spreads business "now lies outside the group".

This marks the official start of a process to "either sell or demerge" the spreads division, which had been split into a separate unit in 2015.

The spreads sell-off is part of a commitment to accelerate the management of its brand portfolio through bolt-on acquisitions and disposals. CEO Paul Polman told analysts it was reviewing whether to bid for Reckitt Benckiser's food division.

Unilever will also combine foods and refreshment brands into a single unit to create a "more focused business" to achieve "greater strategic flexibility"".

Other measures announced included a drive to simplify its dual-headed Dutch and UK legal structure, launching a €5bn share buyback scheme and raising its full-year dividend by 12%.
Unilever will strive to raise underlying operating margin (excluding restructuring) to 20% by 2020, which will be aided by the acceleration of its Connected 4 Growth cost efficiency plan to generate an extra €4bn-€6bn of savings by 2020.
Analysts welcomed the measures, with Bernstein calling the plans "in-line with what we hoped Unilever would (and would not) do". Deutsche concluded they would "result in high-teen earnings growth, putting Unilever well ahead of its peers".
Société Générale gave the strategic review "seven out of 10", highligting the "strong and clear margin guidance" and the suggestion it will shift to a single listing.

However, SocGen raised concerns over Unilever CFO Graeme Pitkethly's pledge to cut the number of ads by 30% as it seeks marketing efficiencies.
"We imagine Unilever will argue that it will be non working dollars at the outcome of zero-based budgeting but the market will want reassurance that Unilever isn't becoming Kraft Heinz in terms of giving up trying to grow," the broker said.
Unilever said it would spend €30bn on marketing over four years, which Goldman Sachs said represented a 200-250bps cut as a percentage of sales over its 2016 ad spend. "We expected Unilever to reduce brand marketing investment to grow EBIT margins but we believe this creates downside risk to growth," Goldman said.