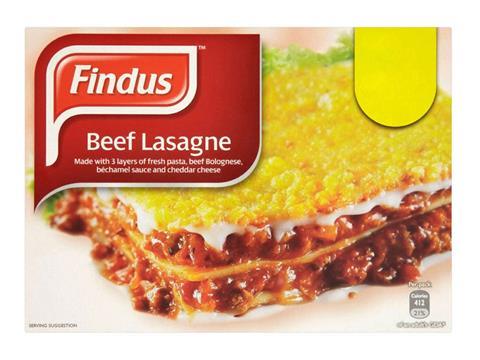 Despite Horsegate and that 100% horse lasagne, there is still a "surprising amount of positive equity" in the Findus brand in the UK, the CEO of Findus Group has claimed.

Sales of Findus's iconic Crispy Pancakes had, in fact, improved in the wake of the horsemeat scandal, "which just shows you the strength of the brand," said James Hill, who will shortly become CEO of Young's Seafood in addition to his group role at Findus.

Last February, Findus beef lasagne tested positive for up to 100% horsemeat instead of the usual beef content, and the SKU has been off UK shelves ever since. Hill stressed Findus had been the victim of fraud and there was "no complicity or neglect" on the company's part "and people are gradually starting to understand that."

Although there were currently no plans to bring back Findus beef lasagne, Hill said "never say never. But for now, I'd rather push harder on Crispy."

Outside the UK, the Findus brand was used on a wide range of products, and Hill added he would also explore extending it to other categories in the UK, possibly wraps and snack formats.

Young's Seafood this week published its annual results, reporting turnover of £582.7m and operating profit of £20.4m for the 12 months to 30 September 2013. Young's changed its reporting in 2012 and its previous accounting period was therefore just nine months, so it is not possible to make direct year-on-year comparisons. It reported turnover of £425m and operating profit of £7m for those nine months in 2012.

Outgoing Young's CEO Leendert den Hollander said turnover increased in 2013 thanks to strong chilled fish sales as well as a good run for Young's Gastro frozen fish meals, which was on course to become a £20m brand. It is currently worth £18.5m.