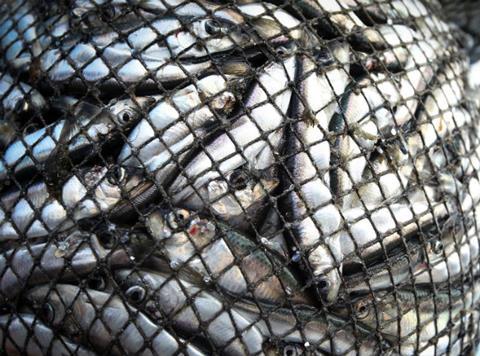 The Marine Stewardship Council has launched three separate consultations into proposals to improve confidence in its fisheries standard.
The 60-day consultations will focus on plans to introduce expedited audits when new information or concerns are raised over a particular fishery; improving dispute resolution when stakeholders disagree with expert judgements on certification; and a review of the conditions for continuing certification.
The review of conditions would see the MSC overhaul the way they are set and evaluated by certifiers, with options including more opportunities for stakeholder feedback on annual surveillance reports.
It follows a period of criticism levelled at the NGO over how fisheries are certified. Campaign groups such as the WWF expressed concerns over the recent MSC certification of the Echebastar fishery in the Indian Ocean due to large amounts of overfished yellowfin bycatch from the fishery.
Meanwhile, the MSC has also been involved in a long dispute with campaign group On the Hook over the certification of the PNA fishery in the Pacific, despite concerns over compartmentalisation, which sees boats catching to certified and uncertified standards on the same fishing trip. This ultimately led to a parliamentary inquiry into the MSC's practices and a pledge by its CEO to improve standards.
"As part of ongoing efforts to maintain our globally recognised certification programme for sustainable seafood, we regularly review our requirements and processes to ensure that they continue to meet widely recognised best practice," said Rohan Currey, MSC fisheries standard director.
"This latest round of consultations focuses on the process followed by certifiers when assessing fisheries and aims to address any real or perceived issues. We welcome constructive comments and feedback from all stakeholders."