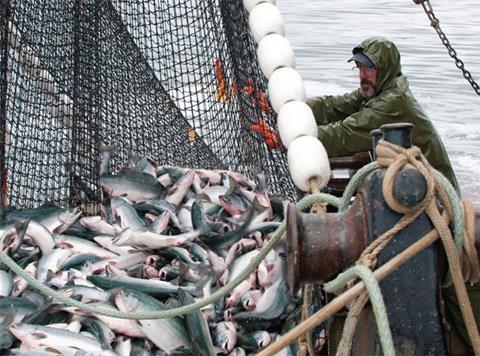 Seafood companies are shutting down as the British fishing industry is hit by collapsing export demand.
British fisherman export most of their catch to Europe and Asia, where markets have been most affected by lockdowns to control the spread of the coronavirus outbreak.
Most seafood is transported by air freight, although this has become increasingly difficult to find as passenger flights are cancelled.
For some businesses, the strain has already taken hold.
"We're temporarily closing the business today because we've just got no markets to sell to," said Jamie McMillan, MD at Loch Fyne Seafarms. "It's impossible to sell shellfish at the moment. I never thought I'd say that."
McMillan expects export markets to retract further once his freight forwarder cuts its 20 weekly flights out of the UK down to five from next Wednesday.
"Even though the markets are very bad there's still bits and pieces wanting to go somewhere. But if the transportation links effectively close then that's game over."
It's a problem being felt across the country.
"No one is buying and we can't export anyway," said Barrie Deas, CEO at the National Federation of Fishermen's Organisations.
"It's a very severe impact and we anticipate it will get worse before it gets better."
China is now a big market for British crab and is where fishermen first felt the impact of Covid-19 on sales. Deas believes there will be a rolling impact as the virus spreads around the world.
"As more countries are affected and then as this country is affected, it will be felt more widely."
Air cargo costs have increased tenfold in recent weeks following the closure of most passenger flights.
"It's the highest peak now that I can ever remember," said Dean Levey, air freight manager at World Transport Agency. "The demand is ridiculous."
Levey warned that it is a situation that could well get worse. "There's no roof to it. There's no maximum for what they could possibly charge," he said.
The surging freight costs are pushing Scottish salmon producers "to establish other routes to key markets", said James Park, head of insights at the Scottish Salmon Producers Organisation.