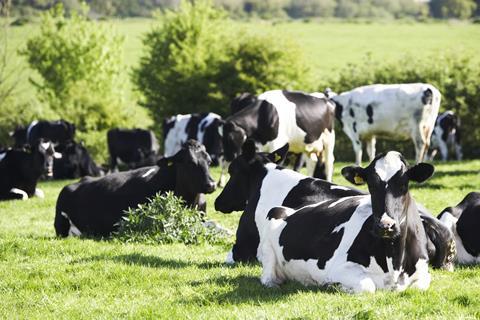 Global dairy demand is set to outstrip supply over the next decade, despite the current slump in global milk prices, a study by Tetrapak has suggested.
'A Global Balancing Act: Dairy Supply and Demand', the packaging and food processing giant's seventh dairy index, predicted that global demand for dairy products would surge by 36% over the next 10 years, to the equivalent of 710 million tons of liquid milk a year by 2024.
The report claimed that booming demand, fuelled by population growth, plus rising prosperity and urbanisation in Africa, Asia and Latin America, would likely outstrip global supply from 2018 onwards, creating a dairy deficit that would almost inevitably be met by climbing prices.
Such an increase in demand would present a "huge opportunity" for dairy companies in developed markets to export powder and ambient liquid dairy products to growing economies, said Tetrapak CEO Denis Jonsson.
However, he warned that "to ensure long-term success, these producers needed to balance the 'quick wins' of export against the requirement to continue to grow their own domestic markets", while adding that developing countries should also do their bit in securing a "sustainable high-quality milk supply while keeping pace with growing demand".
The study was published in the same week that Dairy Crest and Müller further reduced their farmgate milk prices, citing volatility in the global dairy market, overproduction of milk, and low demand.
However, the report suggested that the current crisis and plummeting wholesale prices – which could lead UK dairy farmers to take direct action against processors within the next few days – "was not expected to be a sustained trend".
"While milk exporting countries look to embrace the high growth in demand from the rest of the world in the next decade, the industry will also need to adapt to what is happening closer to home," it said.
"Evolving consumer habits have led to a decline in consumption in some of the world's largest markets," claimed the paper, adding it was incumbent on the industry to innovate and "produce a wide variety of products to increase return beyond the base price of raw milk".
Andrew Smith, dairy marketing manager for Tetrapak, said UK milk processors were starting to show the first signs that they were "looking to capitalise on export opportunities for liquid milk".
But at the same time there was a "continued need for the industry to make the most of changing consumer habits and a desire for value-added milk products".
Earlier today (6 October), Müller urged dairy farmers to "stop and think" before unleashing a threatened blockade on its dairy plant in Market Drayton.