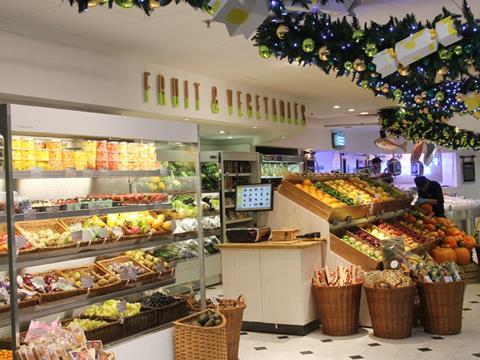 Food and drink deflation reached its highest level yet as the Grocer Price Index recorded price drops across every product category for the first time last month.

Year-on-year food price deflation across the big four steepened to 2.2% in the month to 1 March, from 1.7% over the previous month.

The price falls represent the ninth consecutive month the GPI, collated for The Grocer by BrandView from over 60,000 SKUs across the big four, has recorded year-on-year deflation.

Notably, last month saw price drops recorded in all of the 14 categories tracked by the GPI as the supermarket price war has spread its focus from own-label everyday essentials to brands and products in every aisle.

Price cuts were previously concentrated in fruit & veg and were down 2.8% year on year in the month to 1 March - the smallest rise since the month to 1 May 2014.

Meantime, fruit & veg deflation has been topped by soft drinks deflation (at -3.9%), and meat, fish & poultry and dry grocery both came in at just under -3%.

Baby goods showed their first year-on-year price falls last month (-0.2%), while health & beauty recorded its first fall in the month to 1 February.

The big four (and Waitrose) all saw prices decline during the month, with Sainsbury's showing the highest level of deflation for the third consecutive month. Average prices fell by 2.9% at Sainsbury's over the period, followed by 2.4% at Tesco, 2.1% at Morrisons and 1.1% at Asda. Sainsbury's invested £150m in price cuts across 1,000 products in November, but its annual deflation also reflects its higher comparable base prices early last year before the price war began in earnest.

On a monthly basis, the big four trimmed prices by 0.9% from the month to 1 February to the month to 1 March as the new year price cuts kicked in.

Food deflation has gripped the market since the early summer of 2014, but it still looks to have some way yet to run.

However, year-on-year comparables suggest deflation may ease in coming months as inflation fell dramatically from 1.1% in the month to 1 April 2014 to 0.2% the month after, before deflation kicked in during the month to 1 June.