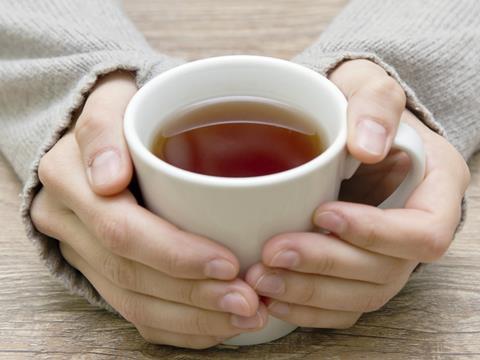 British millennials are shunning traditional cuppas in favour of fruit and herbal teas, according to new research published this week by Mintel.

But they could find their new habit increasingly expensive - with prices for fruit and herbal teas on the rise in the mults. According to BrandView data, average prices for fruit and herbal teas are up 6% year on year across 275 lines in the big five supermarkets [Brandview 52 w/e 11/08/2016].

For shoppers after a fruity fix, a 20 pack of herbals will now set them back an average of £1.75, up from £1.65 a year ago.

Fruit teas are becoming more expensive as suppliers premiumise the category, but prices have also risen on a like-for-like basis over the past year. Twinings, for example, has seen average retail prices for its fruit and herbal variants rise by 9%, according to Brandview.

Sainsbury's has increased the shelf price of many Twinings fruit and herbal 20 packs by 30p, from £1.40 to £1.70, while Asda and Waitrose have made a more modest 20p increase on selected lines. Tesco and Morrions have switched from a 2 for £2.50 promotion on Twinings fruit and herbal 20 packs to a 2 for £3 deal this year.

While average prices are up overall, there have been some price cuts. Sainsbury's has cut 40p off the price of its range of Pukka fruit and herbal teas, while Asda has rolled back most of its Pukka 20 packs by 39p - from £2.39 to £2. Waitrose is selling a 20 pack of Taylors of Harrogate Sweet Rhubarb Tea Bags for 59p less at £2 and a 15 pack of Teapigs Liquorice And Peppermint Tea Temples for 83p less at £3.32.

Meanwhile, green tea prices are up by 5% year on year, with flavoured green teas 4% more expensive than in August 2015.

Many of the price increases have again been on Twinings teas, although Waitrose and Tesco have also increased prices on some Clipper green teas.

Black tea prices, meanwhile, have remained relatively static, with 80 everyday teabags still ­costing an average of £2.34 in the mults.

According to the Mintel research, released to coincide with Afternoon Tea Week (8-14 August), almost half (48%) of Brits aged between 25-24 believe too much standard black tea can stain your teeth, while 23% think it has too much caffeine to drink in the afternoon or ­evening. Young Brits were also more likely to drink fruit or green tea than those over the age of 55, it found.

Value sales of ordinary tea bags have dropped by 14% between 2013 and 2015, Mintel claims, with sales of speciality bags up by 8% and fruit and herbal teas up by 13%.

"UK retail value sales of tea have been in decline in recent years, with growth in sales of green, fruit, herbal and speciality teas not enough to make up for a fall in sales of standard black tea which dominates the market," says Richard Caines, senior food analyst at Mintel.