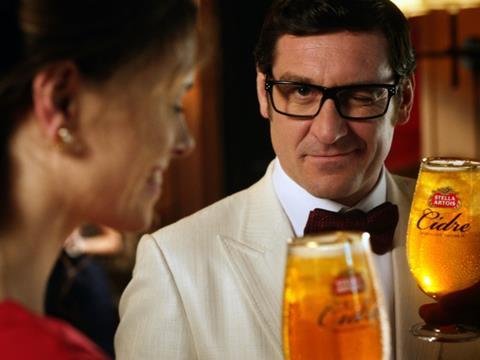 Stella Artois Cidre has become the latest fmcg brand to fall victim to shrinkflation.
Supplier AB InBev has reduced the size of Stella Cidre Pear and Stella Cidre Original bottles by 12% – from 568ml to 500ml. However, shelf prices have remained the same, The Grocer can reveal [Brand View 52 w/e 28 July 2017].
Confirming the weight changes, a spokeswoman for the brewing giant blamed a rise in production costs this year. "We have rationalised some SKUs to focus on the premium end of the cider category," she added.
However, she insisted the smaller Cidre bottles were also "in line with consumer trends and preferences towards smaller pack formats".
It comes as Stella Cidre continues to suffer big losses, with the combined value of its five variants falling by £22.7m (44.9%) over the past year as the supermarkets rationalised their booze ranges in favour of trendier and more premium lines [Nielsen 52 w/e 22 April 2017].
The brand was completely delisted by Morrisons in May as part of its beer & cider range review, and it was ditched by Sainsbury's in June during the retailer's own BWS revamp. Waitrose has also stopped selling Cidre, and it has lost SKUs in Asda and Tesco.
However, AB InBev head of trade marketing Jessica Markowski last month told The Grocer there were "no plans to discontinue the brand", and efforts were underway to revive sales by marketing Cidre as a picnic accompaniment in a campaign that focuses on its premium credentials.
Other fmcg brands that have shrunk their products amid soaring costs since the start of the year include Gü Puds, which reduced the weight of its twin-packs by up to 17% in July, and Richmond Sausages, which cut packs in June from 16 to 14 sausages without altering the £2.50 price.