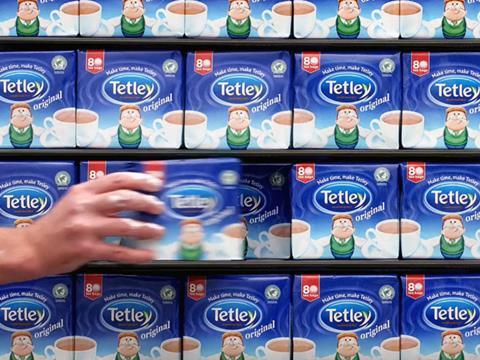 Waitrose's failure to match over one third of the price cuts introduced by Tesco at the start of the year is because to do so would break the rules set out by GSCOP and its commitment not to sell alcohol below cost, it has claimed.

On 8 January, Tesco announced permanent price reductions on 380 branded lines - a new selective approach to make Tesco more competitive on key value items - with price cuts averaging 25% but some lines down as much as 50%.

These deep discounts were not only attractive to consumers. At the same time, with Waitrose (and Ocado) pledging to match Tesco on branded goods, it's ramped up the pressure on its rivals, who are not only smaller but unable to pre-agree price investments.

Using data from BrandView.com, The Grocer compared the price of the Tesco lines with prices of identical branded lines at Waitrose and Ocado. By 5 February, Waitrose was either price-matching or cheaper than Tesco on 106 of the 167 stocked in common but remained more expensive on 61 (or 36.5%) of these lines, including Tetley tea bags, which were 30p more expensive at Waitrose.

On the same date, Ocado was price-matching or cheaper than Tesco on 177 of the 215 SKUs stocked in common, and was more expensive on 38 (or 17.6%).

Stressing that there had been no change in how its brand matching works since Tesco's new approach was unveiled, a Waitrose spokesman said: "We have a responsible approach to selling alcohol and will not price match on any products where doing so would result in us selling product below cost. To do so would breach our commitment."

Of the 61 lines Waitrose did not match, 19 were alcohol. Using the government's definition, however, none of the lines were below cost. For example Tesco cut the price of Jim Beam to £12.85, while Waitrose kept it at £17.50. The cost price would be £9.49 using the Home Office's methodology.

However, Waitrose said it calculated the below-cost price in a different way. The spokesman explained: "We have a responsible approach to selling alcohol and work to our definition of cost. We've pledged not to sell below the cost that we pay for the goods + duty + VAT."

On the question of GSCOP rules and regulations, the spokesman added: "In instances where we are on promotion or price establishing for a temporary promotion, changing the price (and cancelling a promotion at short notice) would put us in breach of GSCOP."

The spokesman said there were three points within the Code of Practice that precluded Waitrose from price matching on some lines: point three, 13 and 14. Point three relates to variation of supply terms, and in particular retrospective changes. Point 13 requires retailers not to directly or indirectly require a supplier to fund the cost of a promotion. And point 14 requires retailers to take due care when ordering for promotions (see box for more details).

Even if it wanted to, Ocado cannot use GSCOP to support its failure to match Tesco on some of the lines (as its sales are below £1bn). And CEO Tim Steiner vowed to compete at all costs. "We want to offer our customers outstanding value and will ensure that we remain there whatever moves our competitors choose to make on pricing."

But Steiner has also claimed that Ocado's pre-lowest-price protection [LPP] position had grown more competitive versus Tesco in the past year: "We follow every price move in the industry. Our cost of LPP actually decreased in the year and what that means is our pre-LPP price position got more competitive versus Tesco in the year, so we actually did more price investment during the year than they did. I expect that trend to continue."

Steiner added that Tesco's moves in own label before Christmas were actually more significant than the latest branded initiative. "The wonderful thing about selling Branston pickle and Marmite cheaply is it takes a long time to get through a tub so it doesn't make much of a dent in sales. It is a key item but if a customer buys one pot every 12 weeks that is a lot. The cuts look significant but actually don't have that much impact.

"Let's be clear, our sales were under £1bn and they paid more than £1bn on a run-rate basis. Tesco sales in the UK are something like £45bn so if a real 1% hit comes in margins driven by Tesco's pricing, that costs them £450m of profitability, but it costs us £10m. We're in a much better position to weather that storm than they are."

Although Ocado's buying margin was down around a point this was slightly compensated for by other income from suppliers, as its platform and customer base grew and it gained more income from suppliers, he added.


Sticking points

Waitrose cites three key points in the Groceries Supply Code of Practice for its unwillingness to match Tesco's lower prices on 36.5% of the key branded lines Tesco has cut and that it stocks in common with its larger rival:

3. Variation of Supply Agreements and Terms of Supply

(1) Subject to paragraph 3(2), a retailer must not vary any supply agreement retrospectively, and must not request or require that a supplier consent to retrospective variations of any supply agreement.

(2) A retailer may make an adjustment to terms of supply which has retroactive effect where the relevant supply agreement sets out clearly and unambiguously:

• any specific change of circumstances (such circumstances being outside the retailer's control) that will allow for such adjustments to be made; and

• detailed rules that will be used as the basis for calculating the adjustment to the terms of supply.

(3) If a retailer has the right to vary a supply agreement unilaterally, it must give reasonable notice of any such variation to the supplier.

13. Promotions

(1) A retailer must not, directly or indirectly, require a supplier predominantly to fund the costs of a promotion.

(2) Where a retailer directly or indirectly requires any payment from a supplier in support of a promotion of one of that supplier's grocery products, a retailer must only hold that promotion after reasonable notice has been given to that supplier in writing. For the avoidance of doubt, a retailer must not require or request a supplier to participate in a promotion where this would entail a retrospective variation to the supply agreement.

14. Due Care when Ordering for Promotions

(1) A retailer must take all due care to ensure that when ordering groceries from a supplier at a promotional wholesale price, not to over-order, and if that retailer fails to take such steps it must compensate that supplier for any groceries overordered and which it subsequently sells at a higher non-promotional retail price.

(2) Any compensation paid in relation to paragraph 14(1) above will be the difference between the promotional wholesale price paid by the Retailer and the supplier's non-promotional wholesale price.

(3) A Retailer must ensure that the basis on which the quantity of any order for a Promotion is calculated is transparent.