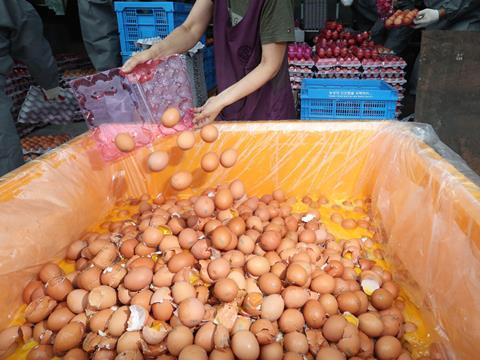 The FSA should introduce random testing of imported eggs and egg products, British egg suppliers have urged, amid reports of a fresh scare involving insecticide fipronil on the Continent.

German authorities this week instigated a recall of 73,000 eggs potentially contaminated by the insecticide. The eggs came from an organic egg supplier from the Netherlands.

They were supplied to six German states, with the contamination first detected in the state of Lower Saxony. Authorities there said tests had found contamination levels of 0.014, 0.019 and 0.007 mg/kg. EU regulations allow no more than 0.005 mg/kg.

The emergence of a potential new fipronil scandal was "not a surprise" said British Egg Industry Council chairman Andrew Joret. British egg suppliers had "been concerned for some time" that issues around last year's product recalls had "not been thoroughly resolved".

That scandal led to the recall of millions of eggs across several countries, with more than 700,000 imported eggs affected in the UK.

Joret called on food businesses to protect themselves by sourcing only British Lion eggs and egg products, and urged the FSA to "take decisive action to protect UK food businesses".

In response, an FSA spokeswoman said it did not have any evidence affected eggs had been distributed to the UK. The regulator was "monitoring the situation closely", but said it would "keep our procedures under review and any changes to these would need to be based on evidence".