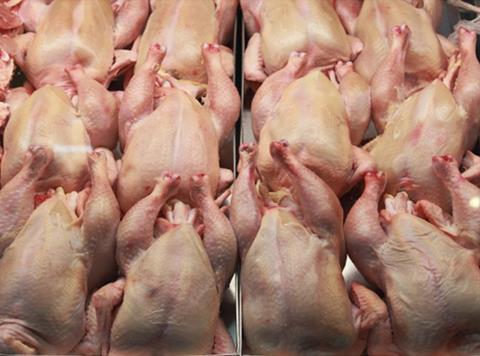 The FSA will not backtrack on plans to allow retailers to report their own data on campylobacter - despite the food safety crisis enveloping 2 Sisters Food Group.

2 Sisters was implicated in an exposé by ITV and The Guardian on Thursday (28 September), which involved undercover filming at sites supplying poultry to Tesco, Sainsbury's, Marks & Spencer, Aldi and Lidl.

The investigation made several claims that 2 Sisters had breached food safety rules, leading its retail partners to launch their own investigations today.
M&S and Aldi have even halted supply from the processor's West Bromwich factory, with M&S also pulling chicken from the factory from sale.
However, the FSA today said the crisis would not affect its decision to stop publishing its regular campylobacter survey and allow retailers to report their own data, despite earlier concerns this amounted to a move towards self-regulation and less transparency.

"Samples will be chosen at random by the retailers, or their independent agent, either at retail outlets or within the distribution chain according to our protocols and we are confident that the results will be reflective of the campylobacter contamination levels on the chickens," a spokeswoman for the FSA told The Grocer.
The regulator said earlier today it had already started an investigation into the allegations in ITV and The Guardian's report, but inspectors had found no evidence of breaches in food safety regulation thus far.
"However we continue to review the evidence and if any incidences of non-compliance are found we will take prompt and proportionate action with the business concerned, working closely with the local authority," it added.