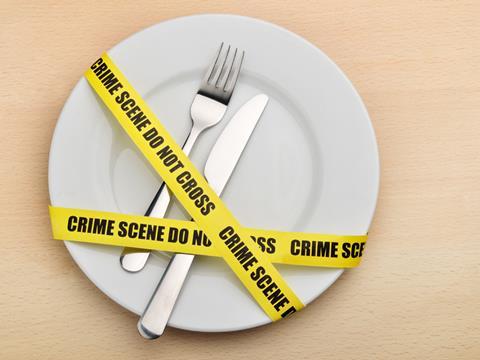 The European Commission will today launch a new research initiative designed to boost food quality and step up the fight against food fraud.

The Knowledge Centre for Food Fraud and Quality, operated by the EC's Joint Research Centre, consists of a network of experts both inside and outside the Commission. It would "support EU policymakers and national authorities by providing access to, and sharing up-to-date scientific knowledge on food fraud and food quality issues", the Commission said.

Its creation had been prompted by concerns about food fraud and food quality across the EU, which had "undermined consumer confidence and damaged the whole food supply chain in Europe, from farmers to retailers", it added. Recent cases of fraud have involved olive oil, wine, honey, fish, dairy products, meat and poultry.

Consumers had also been exposed to "unfair commercial marketing practices" across the EU, especially regarding food products with significant differences in composition offered in different markets but under a similar package.

Key responsibilities of the new organisation will include co-ordinating market surveillance activities, operating an early warning and information system for food fraud, linking the information systems of member states and the EC, and generating country-specific knowledge; for example by mapping the competencies and laboratory infrastructures in member states.

Tibor Navracsics, the EU commissioner for education, culture, youth and sport, (who is also responsible for the EC's Joint Research Centre) was set to launch the new Knowledge Centre in Strasbourg today.

Ahead of the launch, he said: "Food is one area where science can very directly and tangibly demonstrate the benefits it brings to citizens. The quality of the food we eat is important to all of us, and because food fraud is a transnational criminal activity, the EU has a clear role to play in the response."

The Knowledge Centre was "an important step", he added, and would help protect the integrity of the EU food chain and safeguard the quality of food products. Its work would also contribute to developing a common testing methodology, which in turn will help us apply and enforce food and consumer protection laws, said commissioner for justice, consumers and gender equality Vêrá Jourová.

The Centre's establishment was welcomed by the FSA and Professor Chris Elliott, director of the Institute for Global Food Security at Queen's University, Belfast.
"This is a very important move, and something that has been discussed for a long time," Elliott said. "Being able to create information and intelligence, from the EU and globally, which can then be disseminated across the EU, is very important."
In a statement, the FSA said it supported "all efforts to ensure the safety and authenticity of our food". It added: "Our National Food Crime Unit is an [already] active member of the [separate] EU Food Fraud Network. We continue to share knowledge and expertise with member states across the European Union to strengthen our shared endeavours to detect and address food fraud."
However, it declined to comment on whether it would remain part of the EU Food Fraud Network after Brexit or continue to share information with the new Knowledge Centre.