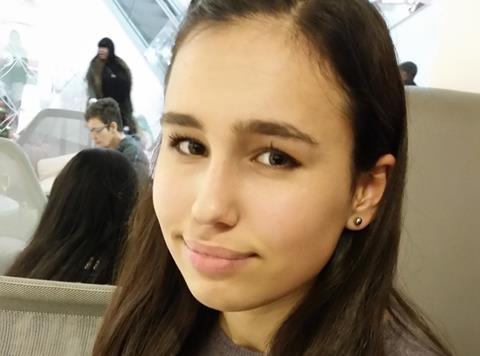 Eight in 10 business owners feel unprepared for new food regulations to be introduced under Natasha's Law, according to new research.
Four in 10 employees across the food industry have never heard of Natasha's Law, according to a survey commissioned by food data specialist GS1 UK, ahead of the rules coming into effect on 1 October.
The new law, which will be introduced five years after teenager Natasha Ednan-Laperouse died as a result of an allergic reaction to a Pret a Manger baguette, requires all food businesses to provide full ingredient lists and allergen information on foods pre-packaged for direct sale in England, Wales, Scotland and Northern Ireland.
Small independent businesses were found to be particularly lacking awareness, with only 48% of employees having heard of the law. In bigger chains and franchises, 79% were aware.
Across the board, six in 10 business owners were worried about allergic reactions happening at their property, and only four in 10 felt 100% confident they could answer customer questions about allergens.
Meanwhile, among small and medium-sized businesses, only 39% were providing training on types of allergens.
The findings were particularly worrying given small, independent food businesses boomed during the pandemic, according to GS1 UK. The lack of awareness posed a potential "major health risk to customers", it said.
The research also found support for more definitive and explanatory packaging was lowest in small independent business, with 39% welcoming it compared with 80% of chains and franchises.
In a campaign backed by National Food Strategy author Henry Dimbleby, GS1 UK is calling for its technology to be used to add '2D barcodes', similar to QR codes, to packaging, which can be scanned to access detailed information.
"Natasha's Law represents a hugely positive, yet complex transformation for the food sector – one fraught with risk," said Dimbleby.
"It is worrying that the awareness of the changes is inconsistent, but not particularly surprising after everything the sector has had thrown at it over the last 18 months. It's therefore fantastic to see a data solution that will help companies, particularly smaller companies, make the required changes while reducing both bureaucracy and the opportunities for error."
GS1 UK CEO Anne Godfrey said: "We believe that 2D barcodes – like a QR code or data matrix – should be used on a product's packaging, no matter what type of product it is. These barcodes can hold significantly more information about a product and can also link to additional data sources which either a supplier or consumer can access through a quick scan.
"To achieve this, GS1 standards must be used to ensure information can be accurately collected in a way that will ensure interoperability between a myriad of systems and technology platforms."