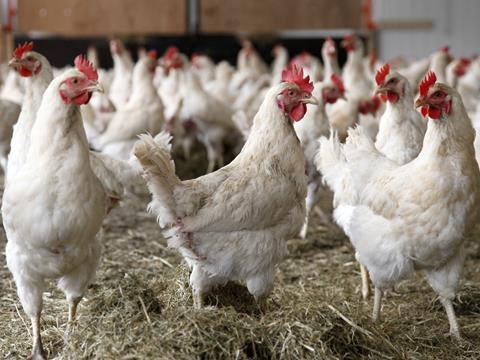 Government avian flu controls in England will be lifted in full from 15 May, after Defra changed its risk assessment over the spread of the virus from 'medium' to 'low'.

Defra said risk levels were now comparable to November 2016 - the month before it imposed its avian influenza prevention zone across England - and should continue to fall further in warmer, drier spring weather conditions.

The move follows similar announcements by the Welsh and Scottish governments on 30 April. Northern Ireland will end restrictions on 31 May.

Since December, cases of the H5N8 strain of avian influenza have been found at farms in Northumberland, Suffolk, Lancashire, Lincolnshire, backyard flocks in North Yorkshire and Carmarthenshire, and wild birds across the UK.

The prevention zones compelled bird keepers to hold their animals indoors and banned poultry gatherings, and ultimately meant egg producers could no longer call their products free-range after 28 February - as EU rules state birds cannot be kept inside for more than 12 weeks.

However, a partial relaxing of restrictions last month meant producers regained their free-range status from 13 April.

While risk levels had fallen, Defra warned the poultry sector it should "continue to follow industry standard best practice on biosecurity", including minimising movement by humans in and out of bird enclosures, cleaning footwear, keeping areas where birds live clean and tidy, and feeding birds indoors.

The avian flu outbreak had been a "testing time" for the sector, said British Poultry Council CEO Richard Griffiths, who added he was "pleased" the risk of H5N8 avian flu in the UK had now been reduced.

"The health of our birds remains the priority for our members up and down the country and we will be working toward maintaining effective biosecurity throughout the year to minimise any incursion of potential infection," he added.